KBØMGQ's Amateur Radio Web Page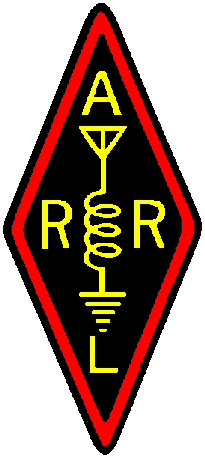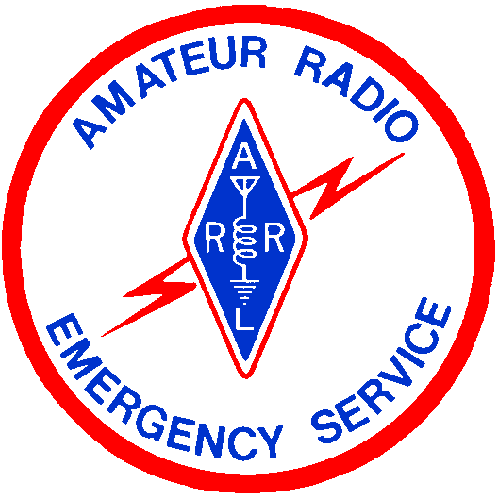 Member of the ARRL since 1994
Email - KBØ[email protected]
Packet address - KBØ[email protected]ØQ.#CIA.IA.USA.NA


---
Welcome to KB0MGQ's Shack on the web!!!!!!

Well, it has been a while since I have updated this web page. Many things have happened since my last update. I first upgraded to General class, and then 3 months later upgraded to Extra class. I am also an ARRL VE. I will be graduating this May from Iowa State University with a BS in Electrical Engineering. My studies focused on communications, electromagnetic, and DSP. In addition to all of that I will be getting married to Jenni, KC0IEN in May 2003. You can find more information at our web site http://www.stealthpegasus.com . All my projects are also located at that web site, including Project R.Ob.I.N. and the amateur radio paging project. So, welcome to my shack.



VISIT MY BULLETIN BOARD



That's right, I have a bulletin board that is dedicated to amateur radio. You can check it out at http://www.stealthpegasus.com/forum/ . Enjoy!

---
My Shack
---

The KBØMGQ ham shack is located in Ames, IA. VHF/UHF Grid number 32. Here is some info the equipment I own.

Kenwood TM-V7A - I have always loved the Kenwood family, and this radio is no exception. This radio does have the optional Voice chip installed as well. Currently, it is installed in my '96 Cavalier, using the remote cable. The transceiver is mounted in back, with the control panel on the dash. It is currently hooked to a 7/8 on 2 meter, 1/2 on 440 vertical magnetic mount, dual band antenna. This radio has served me very well. I have used it for 9600 baud work, and it will be used for the prototype system of the amateur radio paging project. The only thing I have had to do is replace the mic. Other than that, it has been a great radio.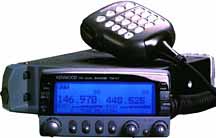 Kenwood TH-79A - This little HT follows me almost everywhere. I am also currently using it as my base station Packet radio at 1200 baud. This little Kenwood has been through a lot. But it seems to keep on going.

Kantronics KPC-9612 - When I was running Genesis Computers and Electronics, we were an official Kantronics dealer. So naturally, I have some of their products as well. Right now, it is running 1200 baud packet. It will also be used for the amateur radio paging project as well since it is POCSAG capable.
Realistic HTX-101 - Radio Shack's new 10 meter radio. I took this radio with my when my finacee, her family and I went to Hawaii. However, due to not a very good antenna, and only 25 watts on SSB, I wasn't able to make a contact. While in the states though, I have made a number of mobile contacts, mainly to the east cost. It is not a bad radio, but has some odd features. It also does not have CTCSS, which makes working 10 meter repeaters difficult.
Swan 500 Cx - This radio is currently in my father's ham shack. My father gave this radio to me on the condition that I keep it in the family. Now that I have privilages, I would love to use it, but a lack of a good antenna is stopping that. Hopefully soon I will be able to put up my antenna farm :)

Alinco DJ-180 - This radio was my financee. It was out of commission due to a broken BNC connector. That has been fixed, but we purchased her a slightly used Icom W-32A, so we don't have a use for it now. I may put it in service as a dedicated 1200 baud radio.
Radio Shack 2M power amplifier - Used with the Kenwood HT to boost power when needed for hitting Des Moines, or a weak packet station.
Radio Shack DSP filter - Hooked into the HTX-101 for filtering out noise.
Radio Shack DX-375 Shortwave receiver.
Radio Shack weather radio with S.A.M.E.
While I really don't have a "shack" or a dedicated computer to the "shack" my current PC is a home built AMD Thunderbird at 750 MHz. 256MB of RAM and 40GB HDD. It runs packet, it runs DSP programs, antenna modeling, MatLab, and games of course :)
The station is both AC and DC powered. Currently, I do not have a radio that runs strictly on AC, so a regulated power supply supplies DC during normal operation, while a 12 volt power pack is available for emergency power. Three antennas serve the shack. One is a Ringo 2M vertical, that is not very high right now. This serves for 2M voice. The other is a J-pole that serves for packet. The MFJ 1621 serves for HF. My station is emergency ready, and even Y2K complaint!

---
L ink s, Links, and more Links!
---
Pictures of KBØMYP and KBØMGQ's shacks
Read the FCC Rules Part 97 in PDF format here.
---

Clubs, organizations, individuals and agencies
Cyclone Amateur Radio Club
Story County Amateur Radio Club
Central Iowa Radio Amateur Society (Marshalltown)
Cedar Valley Amateur Radio Club (Cedar Rapids)
Southeast Iowa Technical Society
Northeast Iowa Radio Amateur Society (Waterloo/Cedar Falls)
ARRL American Radio Relay League
FCC - Federal Communications Commission
Callbook at the University of Arkansas at Little Rock updated daily from the FCC database.
KB7UV's Packet Radio Links
The Packet Radio Home Page
Taylor County Amateur Radio Hams
Brown Communications
Lincoln Amateur Radio Club Homepage
University of Iowa

Manufactures/Retailers
Welcome to AES Online!
Texas Towers Home Page
Burghardt Amateur Center
D & L Antenna Supply Co.
Diamond Antenna® On Line Catalog
HI-Manuals
Kenwood Inc.
Alinco
Yaesu
Icom
Kantronics
MFJ


Special thanks to Dale Sargent NØWKF for supplying some of the links above.

---
Frequency list
---

Coming soon. I am still working on the database.
---

Last updated: 3/2/2002. © Genesis Publishing