* * * * * * * KC8VC * * * * * * *

Serving the South Central Upper Peninsula of Michigan
and
Northeastern Wisconsin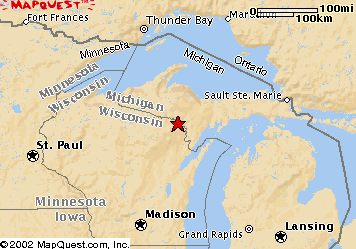 Looking for Club Gin Pole.
Please contact Tom Martin if you know where it is.
Dues for 2016 are payable in January
Please dowload the Membership Application/Renwal Form and send your dues today
Officers:
Tom Martin, W8JWN, President
Scott Jarmusch, KA8TFF, Vice President
Joe Ferris, KC9TQR, Secretary
Debbie Grabowski, KD8VTS, Treasurer


Dickinson County Emergency Coordinator:
Dave Thomas, KG9Y




Mich-A-Con RF Newsletter Editor:
Tom Heyboer, KC8TH




Club Callsign Trustee:
Tom Martin, W8JWN




Radio License Exam Coordinator:


Mike Boileau: 906 563 1350


Mark Lewis: 906 776 1553



FISTS Member 10150



SKCC Member 1290

The Mich-A-Con Amateur Radio Club was founded in 1969 by 12 local Hams to promote local activity, to promote fellowship and to promote the hobby in the area.

There are currently 37 members in our club and we are always looking for new ones. Our membership is diverse and includes interest in DXing, contesting, portable operation, packet, APRS, satellite operation, building, 2-meter FM, PSK31, RTTY, CW, SSB, QRP and Storm Spotting.

Meetings are held on the second Wednesday of each month, at 7:00 PM, in the Dickinson County Library, 401 Iron Mountain Street, in Iron Mountain (see map). Prospective members and visitors are always welcome.



Maps courtesy of MapQuest