Field Day 2007 - Marion Park - Norway, Michigan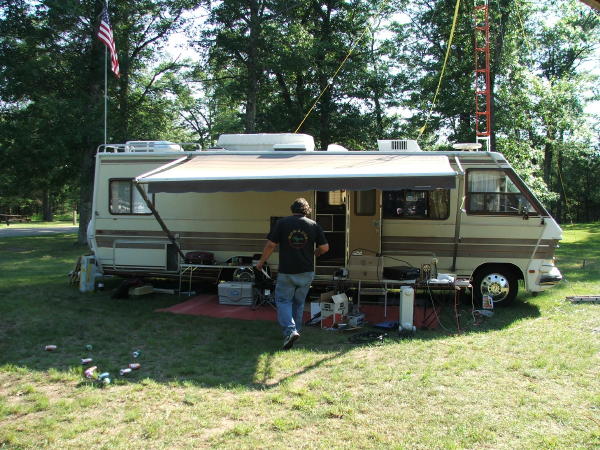 Terry, KB9ZER, and his motor home.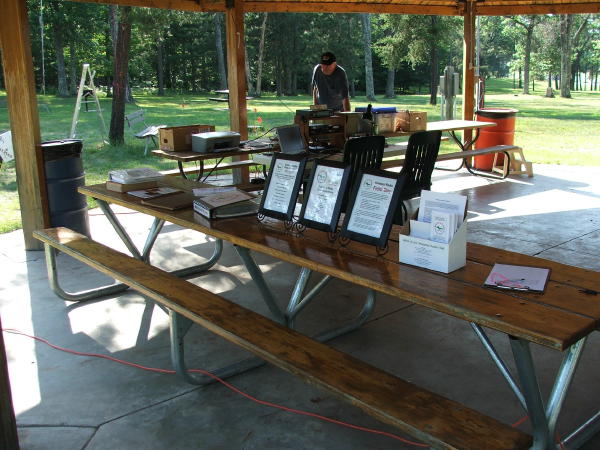 Visitor's Table





Tailgaters
Scott, KA8TFF, Dennis, K8SWX, Randy, KB9ZES, and Art Costa, soon to be KD8GLO.





Mike, K8DDB, and Terry, KB9ZER, loading the logging software.





The club's new Honda generator.





Terry, KB9ZER, at one of our SSB stations.





Art Costa, Matt Marx and Scott, KA8TFF talking radio.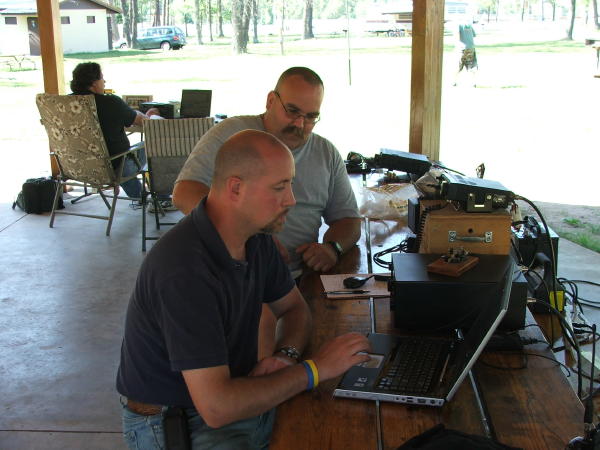 Dennis, K8SWX, and Randy, KB9ZES at the GOTA station.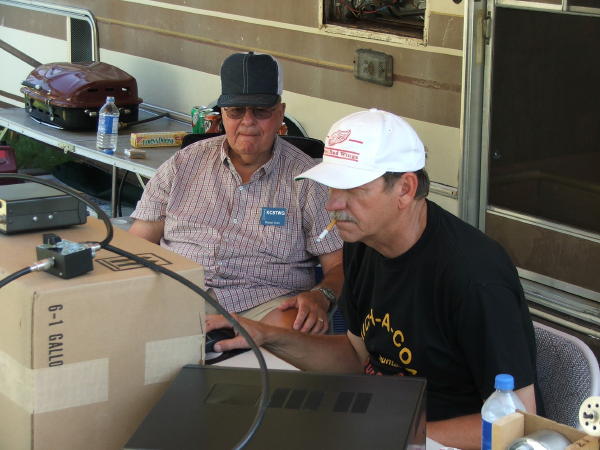 Bob, KC8TWG, and Tom, W8JWN, at the SSB/Digital Station.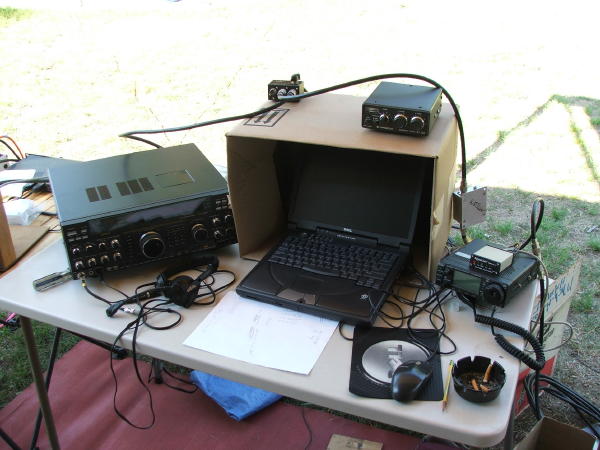 The SSB/Digital station.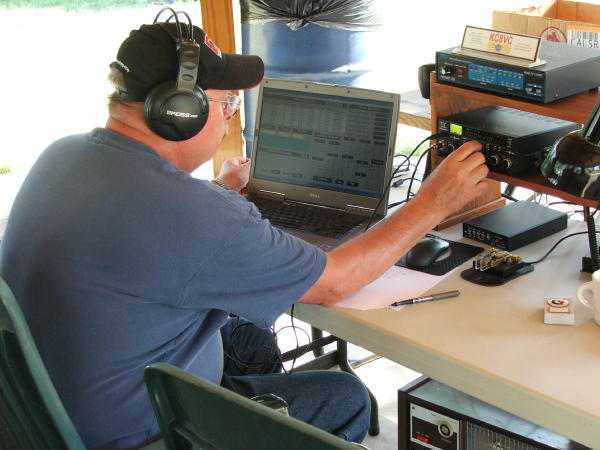 Mike, K8DDB, looks for another CW contact.





Our tribander still has 3 elements in this photo!