Field Day 2006 - Marion Park - Norway, Michigan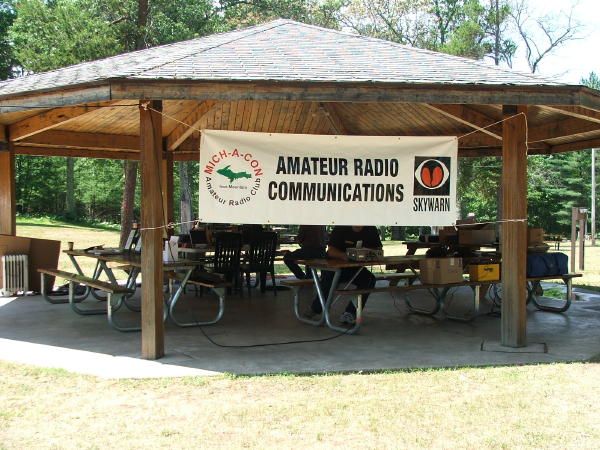 Club Banner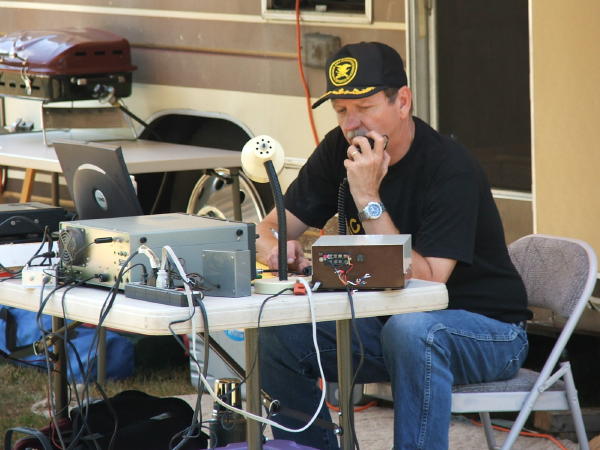 Tom, W8JWN, at the controls of the SSB/Digital station.





Antenna Launching Crew
Don, KC9XJ, and Lee, N8LT.





Lee,N8LT, and Steve, KD8CCP, at the GOTA station.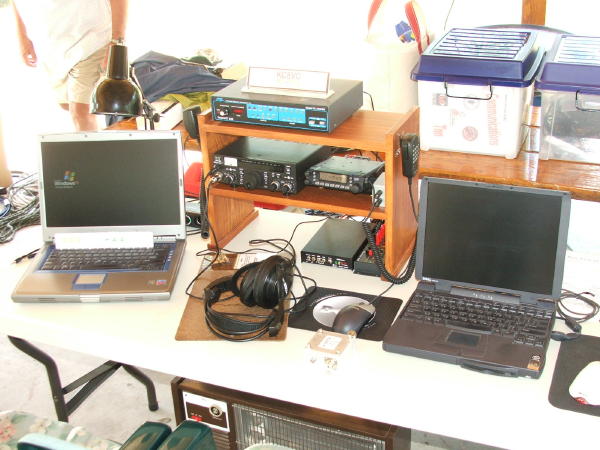 CW and Packet station.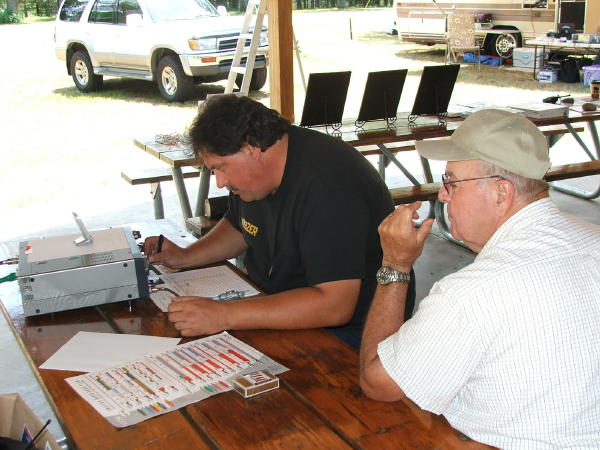 Terry, KB9ZER, and Bob, KC8TWG, at the GOTA station.





Some of the items on display at the Visitor's Table.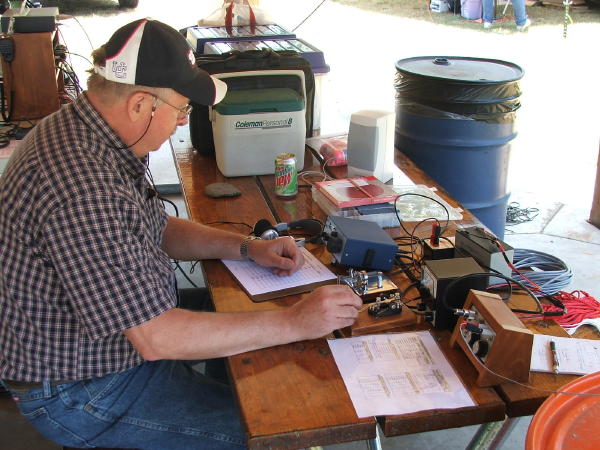 Mike, K8DDB, at the Solar Powered station.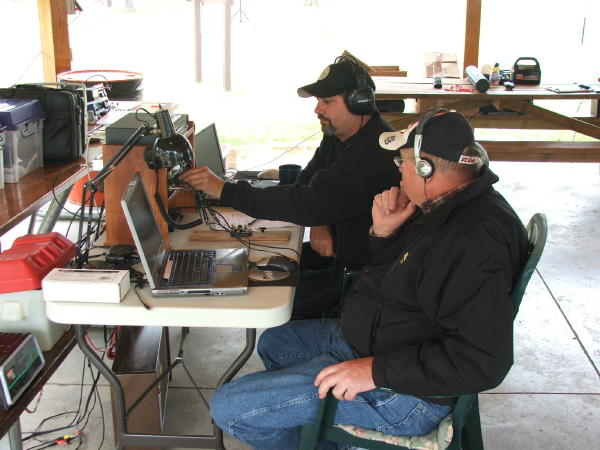 Mark, N8UKD, and Mike, K8DDB, rack up QSOs on the CW station.





Randy, KB9ZES, at the VHF station.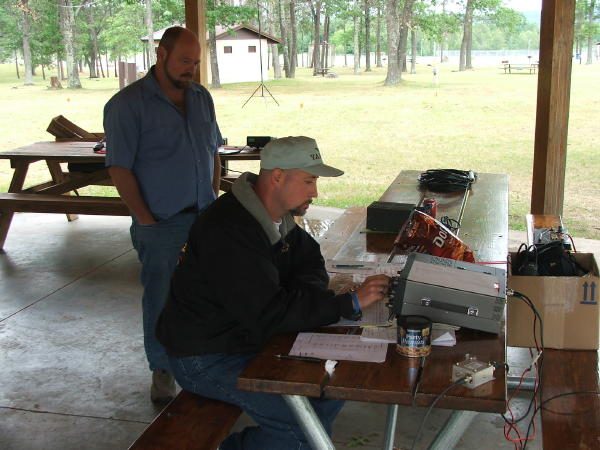 Joe, KD8DJK, and Dennis, K8SWX, at the GOTA station.





Club Tower and Tribander





We brought heaters and coax stubs this year!