Hocking Valley Amateur Radio Club, LLC
Logan, Ohio
***** Hocking County *****
Club Call Sign: K8LGN
A Non-Profit Organization of Volunteers dedicated to
the support of local Public Safety Agencies,
assisting local residents during times of emergency,
and the furtherance of Worldwide fellowship through Amateur Radio
Contact Email: hvarc.llc@gmail.com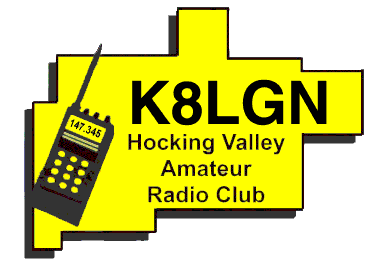 Club Officers for 2016

Dave, KD8PSB, President
Gene, N8BUS, Vice President
Jody, KD8SWN, Secretary
Roy, KC8TFW, Treasurer
Ray, KB8GUN, Club Trustee
Dave, KB8OTU, Emergency Coordinator
Bill, W8LGX, Repeater Engineer
Thanks To All Who Came Out For Field Day!!
This year's Field Day was a little different. Due to the Water Emergency in Logan
and surrounding communities, many in the Club did double duty by helping pass out drinking
water to residents as well as participating in the Contest.
Thanks to all of you who were involved. You make this Club a success!!
---
Current Status
2 Meter GE Mastr II Repeater Online, 75 Watts ERP
1.25 Meter Remote Base Online, 35 Watts ERP
70 cm Repeater Online, 45 Watts ERP
APRS Digipeater Online
Stations
HVARC maintains the following stations as part of the local Amateur Radio
infrastructure for routine as well as emergency communications
-----
2 Meter Repeater: 147.345 MHz output, 147.945 MHz input, Tone(PL): 114.8 Hz
1.25 Meter Remote Base: 223.460 MHz Simplex, Tone PL: 114.8 Hz
70 CM Repeater: 443.125 MHz Output, 448.125 MHz input, Tone (PL): None
APRS Digipeater: 144.390 MHz Packet
Club Station: 80 thru 10 Meters HF, 2 Meters and 70 CM, located at
the Hocking County EOC.
---
Communications Trailer Deployed for Field Day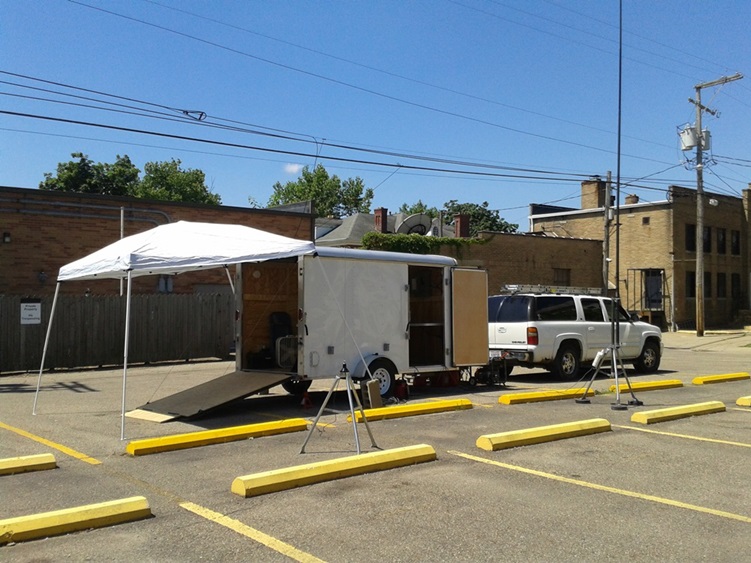 ---
2 Meter APRS Digipeater: K8LGN-5, 144.390 MHz
Digipeater undergoing testing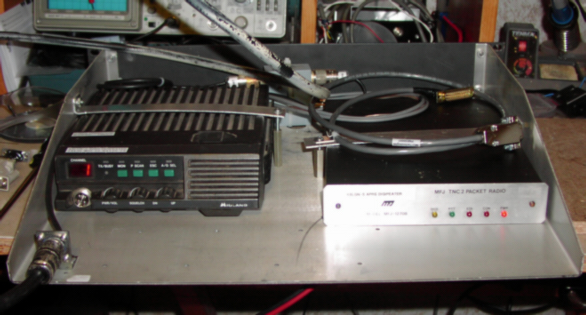 ---
Repeater Tower atop Schultz Hill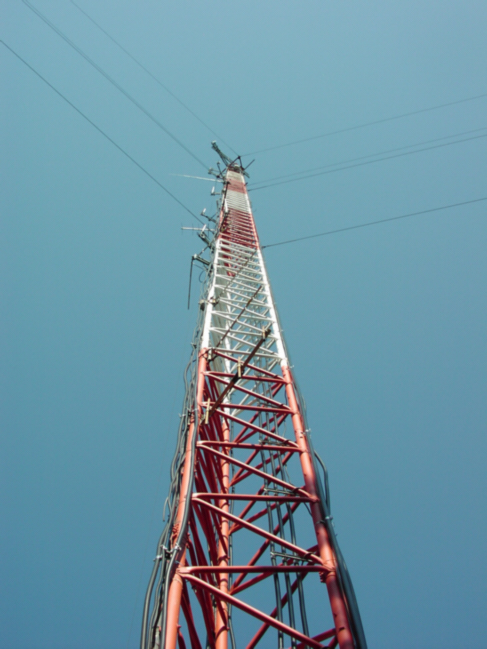 ---
Updated June 26, 2016 --- Contact Webmaster: w8lgx@yahoo.com