formally KA8MII

The Marshall County Amateur Radio Emergency Service club will have the next meeting 1/05/04 at the EMA office this Sunday at 12:30...
EMAIL ME FOR MORE INFO.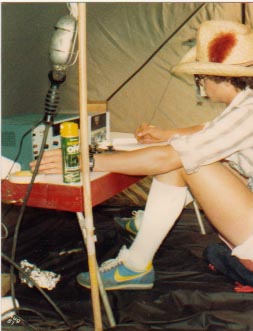 Field day 1981 Owosso Michigan, I set up and operated the novice station. This was just a small part of the Shiawassee Amateur Radio Club W8QQQ.
suspended until we can get more Extra class help
Updated 12/30/03 21:33