! -> <!File: http://..../everair.html -> <!Description: Jim Garver's Evergreen Field Page -> <!Author: Jim Garver jgarver@ichips.intel.com -> <!Created: December 5, 1997 -> <!Modified: December 8, 1997 -> <!Language: html -> <!Status: www.qsl.net/k7yo Internet version -> <! ->
Wally Olsen Memorial Evergreen Field Page
Wally's gone and so is Evergreen Field, scheduled for shutdown July 18, 2006. Our memories will live on however. I solo'd in the 202 Taylorcraft, as did so many others. It lives on too!
---




Cessna Bobcat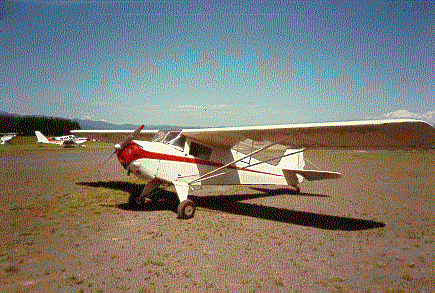 Taylorcraft 387, last of the Evergreen T-crafts



N3170N and Steve's N95318 parked on the North/Sourth runway, Evergreen Field back in 1989.
---
outdated Evergreen Info
K7YO home page