K7FRK
Welcome to Fred's Ham Radio & Scanner Home Page!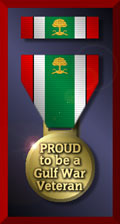 HAM SECTION. Information on local 2M & 70cm repeaters, local clubs, links, and lots more as I get the time to put it up!
SCANNER SECTION. Lots of current frequency lists for Portland Metro Area, North Idaho, and the rest of the Pacific Northwest (again as I get time to put it up). Links to many other sites with good information.
BABY PICTURES. Family members, relatives, or selected friends will find the baby pictures here. Available to the public now, however it soon will not.

© 2000 Kuest Komputer Kreations