OTHER STUFF FROM FIELD DAY:
One neat thing about being at the airport was the airplane rides given by WI4M in his Cessna, which was hangared next to the CAP Hangar. Sid took several loads up for their ride around the area, and the weather cooperated. Below is Matthew Hollins, KR4WI, giving the plane the once over before deciding whether to go for a ride. It was good to have Matt back at Field Day for the first time in several years.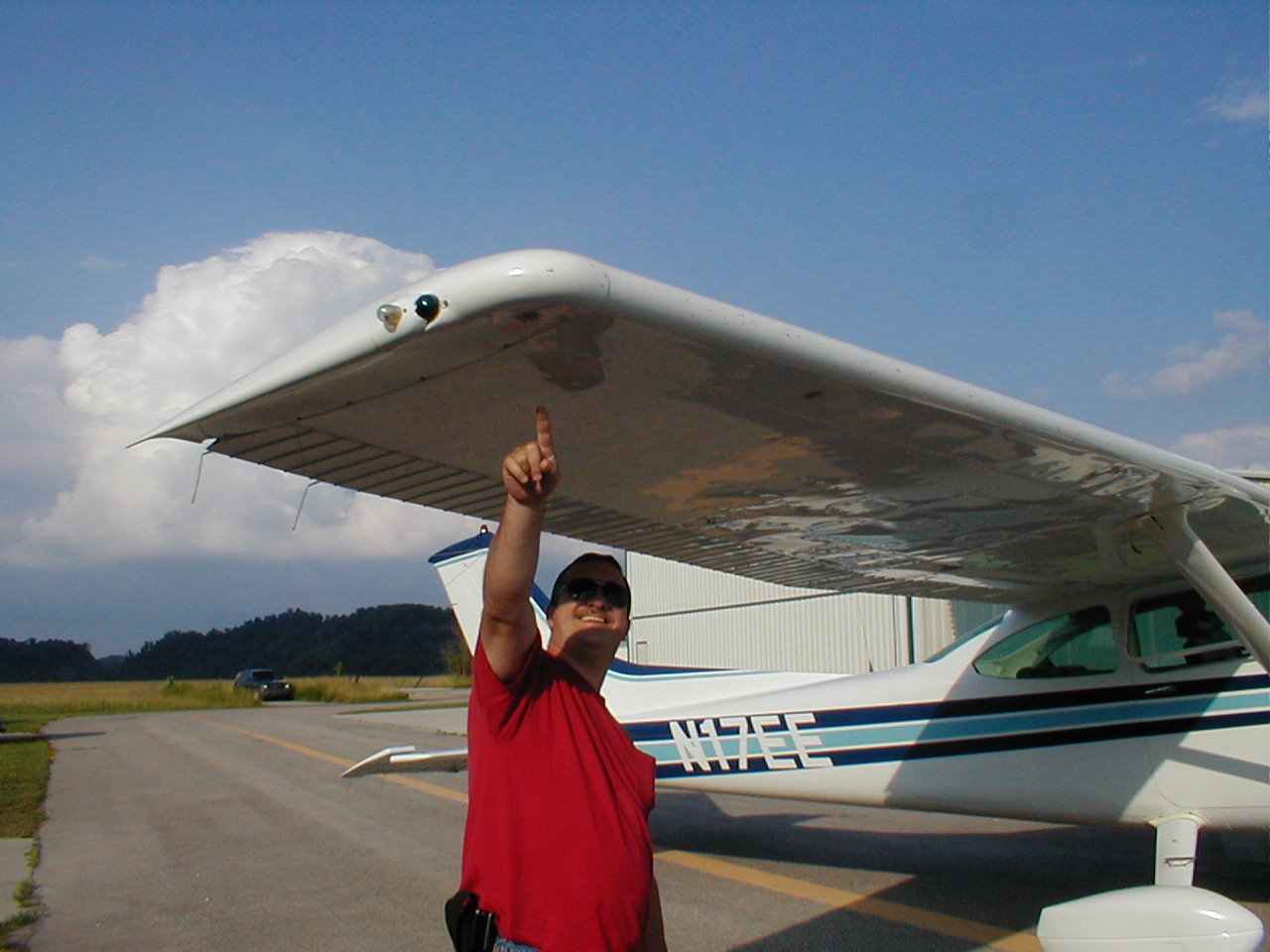 Another good feature of Field Day this year was the appearence of Don McNamara, KN4M, who had been in the hospital for months. He had just gotten home from the hospital in Louisville the day before, and we were all a little surprised to see him at the site. He got to see many of his friends and really enjoyed his time at the site.
Don and his Mom in the CAP hangar at the field day site.......
---