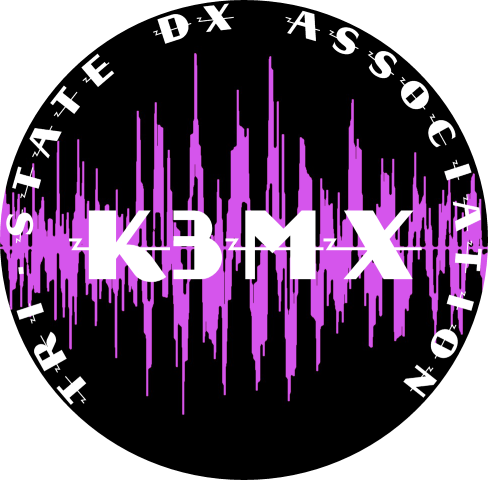 The Tri-State DX Association is located in Matamoras, Pennsylvania, near the geographic borders of New York and New Jersey. Founded in 1996, the club holds Amateur Call Sign K3MX. The purpose of the club is to foster interest in Amateur Radio, particularly the pursuit of DX on the HF bands, and HF/VHF/UHF Contesting. We believe that by operating in DX Pileup and Contesting conditions, the skills to handle emergency traffic when the need arises are greatly enhanced. It is also our aim to further international goodwill and fellowship, through courteous and exemplary operating and good station engineering practices. We welcome both new and veteran local Amateurs with similar goals and interests to join us.
2014 K3MX PA QSO PARTY Claimed Score
K3MX was again active from Pike County Pennsylvania as a Single Op 100W Home Station in the 57th Annual Pennsylvania QSO Party. Many thanks to all the stations who worked us! 794 QSOs were logged: 154 on CW and 640 on SSB (including one dupe, whose points were subtracted). 131 Multipliers were accumulated: 67 PA Counties, 63 ARRL/RAC Sections, plus 1 allotted DX Multiplier. 26 Bonus QSOs with the W3TDF Special Event stations were logged. Total claimed score is 129,257 points. All direct QSL requests will be replied to immediately. This section will be updated as QSL requests are received and answered. Please note that K3MX does not eQSL or use Logbook of the World. Please QSL direct. DX stations may QSL via the bureau to K3MX via K2CD.


The following QSLs have been received and replied to as of 08-NOV-2014:

W9BML, K4FAC, WD0HHJ, KB4FS, KF5RHI, KK7AC, AC9GK, W0SK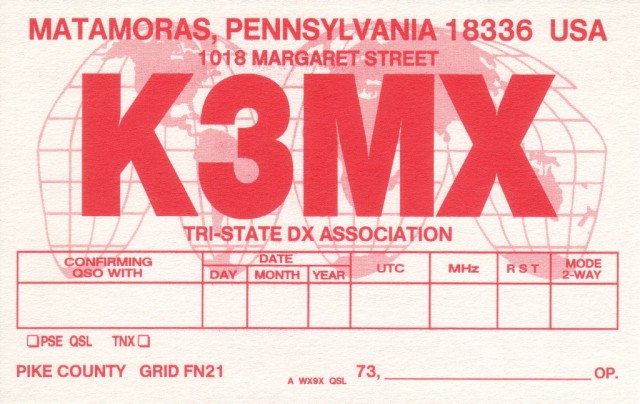 Look for us in Semi-rare Pike County - Oct 10 & 11, 2015 - 58th Annual PA QSO Party
All QSL Requests Answered Promptly 100%
---

http://www.qsl.net/k3mx