Way Back When . . . . .
---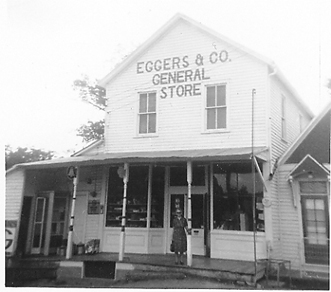 General Store, Farrar, Missouri,
as it appeared circa 1900 ---------- and as it appears today.




After first having a store in Schalls, Missouri,
my Grandfather, Frederick H. Bueckman (1854-1905)
built this general store at Farrar, Missouri.
It was the only store serving the town's needs and
included the Post Office. The store was later sold to the Eggers Brothers.
Click on a picture to see an enlargement then use your browser's Back button to return to this page.


His father was:
John Frederick Henry Bueckman 1820 - 1907:
Frederick Bueckman was born at Affinghausen, Hanover, Germany, September 10, 1820. He came to this country in 1841. He first located at St. Louis but afterwards went to other places around the country, among them what is now Fort Smith Arkansas, where he helped to build the original government fort from which the city took its name. In 1850 he came to Randolph county, Illinois to stay. On March 27, 1850, he married Doris Heitman. And in 1852 they moved to Chester and established a business.
In later years, when he had retired from business, he devoted the greater part of his time to his farm just north of Chester where, in earlier years, he had built a substantial brick residence in which he and his family lived for many years. He had a love for cultivating the soil, and he gave special attention to the cultivation of grapes, from which he manufactured a variety of quality native wines.
Chester, Illinois was granted a city charter in 1855 and Frederick Bueckman was elected a member of the first board of aldermen representing the third ward. At the next city election, he was chosen Mayor of Chester, the second person to hold that office. After his term expired he was again elected alderman and held that office for many years.
His first wife died in 1883. On May 12, 1886, he married Mrs. Charlotte Haacke, in a ceremony in St. Louis, Missouri.

To send e-mail click the card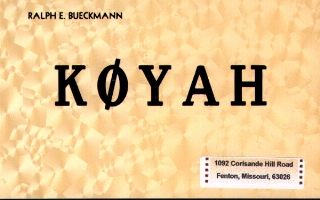 American Radio Relay League -- QRZ.COM -- Ham Radio Online -- Radio History -- Ralph's Home Page
* * * * * * * * * * * * * * * * * * * *