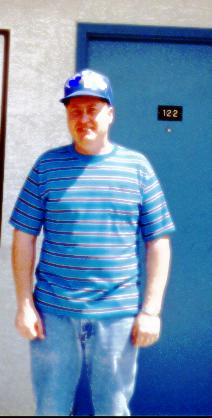 Me at Dayton
I would like to introduce myself. My name is Rex Holford and I am a candidate for Director of Ten-Ten International. I was born and raised in Council Bluffs, Iowa. Upon graduating from high school I entered the Army. I am now retired from the Army and working for the Post Office in Omaha.
I received my Amateur license in 1978 while stationed in San Antonio, Texas. Within 90 days of getting my novice license I upgraded to general. This is when I found 10-10 with the help of WA5JDU. At this time I also found myself involved in paperchasing. While serving in Germany with the call DA3RX, I acted as a net control and also kept up with things going on in the States. During my stay in Germany I obtained my college degree.
I have served 10-10 in several capacities. I was the Chairman of the 1997 Convention in Council Bluffs, and have since been appointed to the Planning Committee which is in charge of the conventions. Being the Chairman of the convention has given me greater insight to the workings of the organization. With my past experience and knowledge of the inner workings of Ten-Ten, I feel I can be of assistance in the future planning and involvement of the best Amateur Radio Organization we have.
I would appreciate your vote and promise to continue to serve Ten-Ten and be a strong voice for all its members.
REMEMBER
Click here to go back