WELCOME TO
DALE BAGLEY K0KY's
WEB PAGE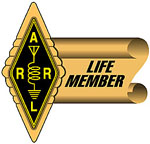 ARRL MISSOURI SECTION MANAGER
MACON COUNTY ARC PRESIDENT
MARAC R-385
10X10 #8655
PHDARA
SOCIETY OF MIDWEST CONTESTERS
e-mail for K0KY

THIS PAGE IS DEDICATED TO ALL
ASPECTS OF AMATEUR RADIO
I HOPE THAT YOU FIND IT USEFUL
AND THAT IF YOU HAVE ANY SUGGESTIONS
PLEASE FORWARD THEM TO ME.
CHOOSE FROM THE LINKS ON THE CHART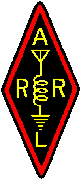 ARRL WEB PAGE
This is a great source of information about Amateur Radio
MIDWEST DIVISION WEB PAGE
Information about MO, IA,KA & NB activities
MISSOURI SECTION WEB PAGE
Information about MO ARRL Section.
UNIVERSAL LICENSING SYSTEM
To register electronically, click on TIN/Call Sign Registration
ONLINE FORM 606 (TIN Registration Form)
To download paper application form or call 1-800-418-3676 ask for form 606
AC6V's DX & HAM RADIO
This site has links related to DX, Contesting, and other aspects of Amateur Radio

CONTEST & DX
Another excellent site for DX Callsign Allocations & other neat stuff
DX SUMMIT
Interesting links!
PACKET LINK #1
TAPR PACKET INFO
AREA HAMFESTS & CLUB MEETINGS
MidAmerican QRP Assn.
Colorado QRP
QRP #1
QRP #2
NATIONAL RADIO CLUBS....PLUS
RADIO SOCIETY OF GREAT BRITAIN
RADIO AMATEURS OF CANADA
COUNTY HUNTERS
10 X 10 INTERNATIONAL
QUARTER CENTURY WIRELESS ASSOCIATION
EXAM QUESTIONS
You are visitor number
since 08/04/99