Waterloo Sullivan Brothers Remembered
On November 13, 2005 members of the Northeast Iowa Radio Amateur Association put W0FSB commemorative station on the air. The Five Sullivan Brothers from Waterloo Iowa were all lost during WWII in the sinking of the USS Juneau light cruiser of the US Navy in the battle of Guadalcanal. You can read about the Sullivan Brothers at http://www.castletown.com/Brothers.htm , http://www.homeofheroes.com/brotherhood/sullivans.html, and http://www.mayo-ireland.ie/MyoAlive/Mag0597/SulEye15.htm.
At least once each year this special event station is put on the air to commemorate the Sullivan's and their service to the US during WWII. Beautiful certificates are given for confirmed contacts. Send QSL to FIVE SULLIVAN BROTHERS ARC. 4015 INDEPENDENCE AVE, WATERLOO IA 50703 USA to receive the certificate.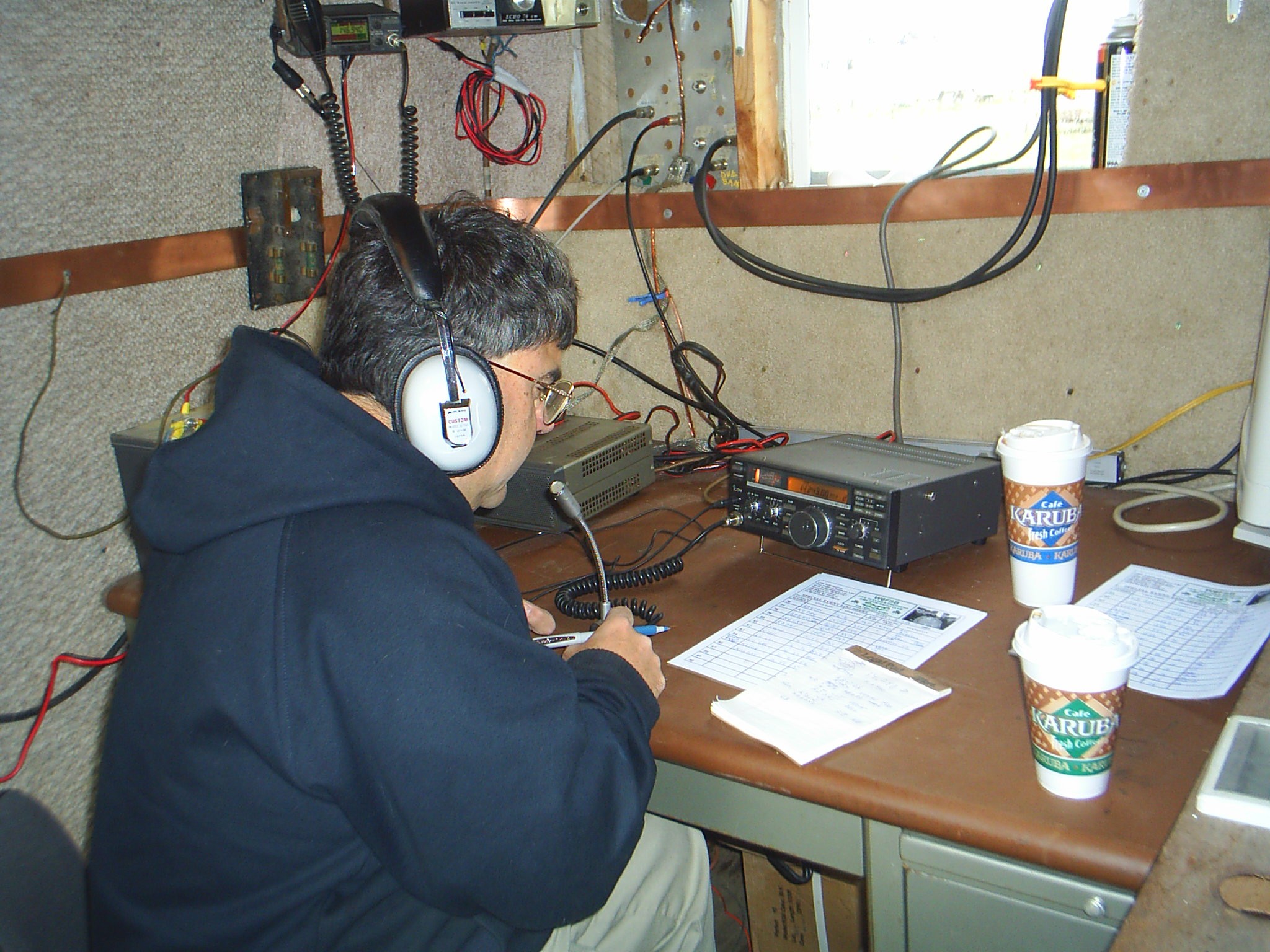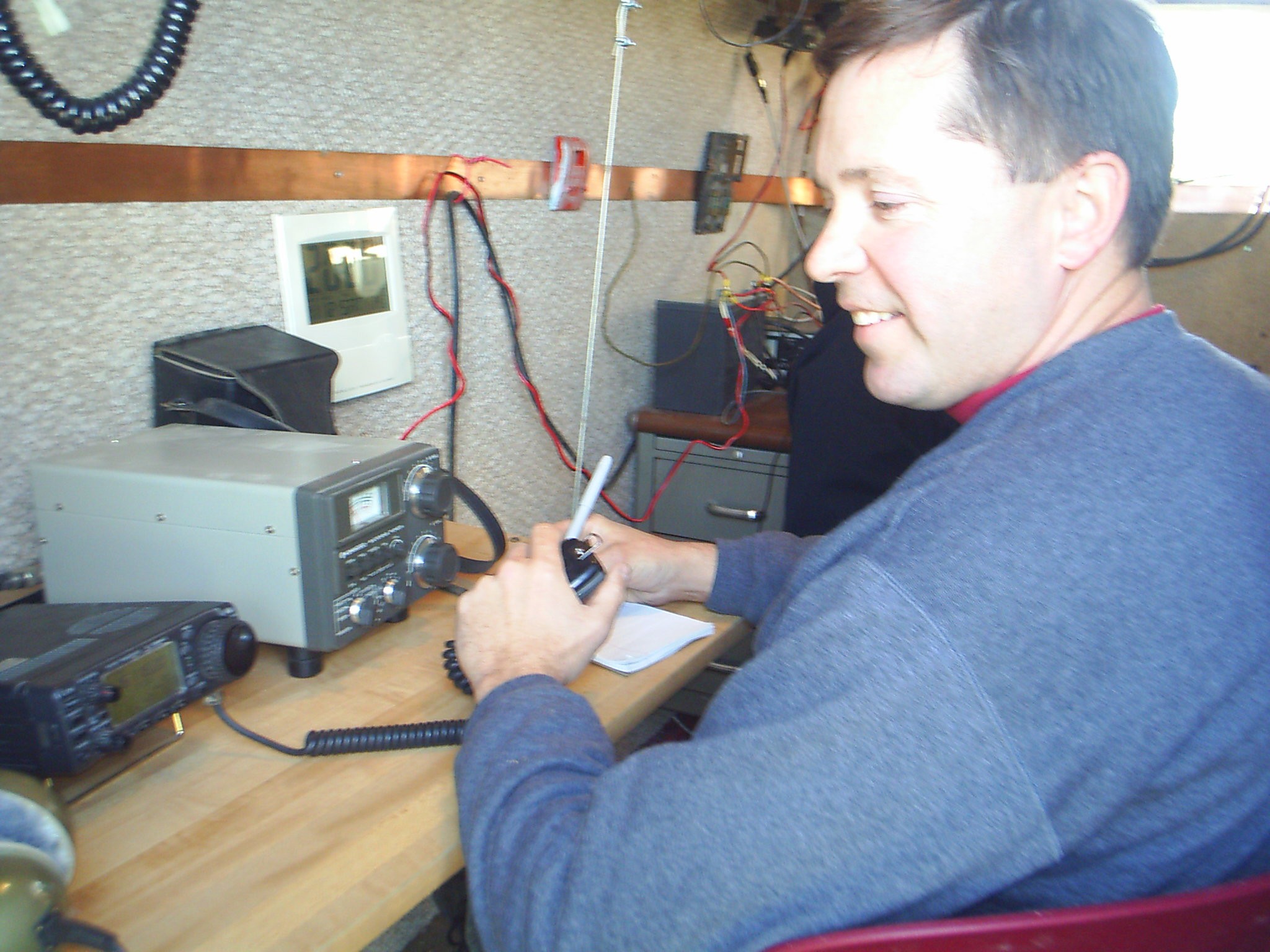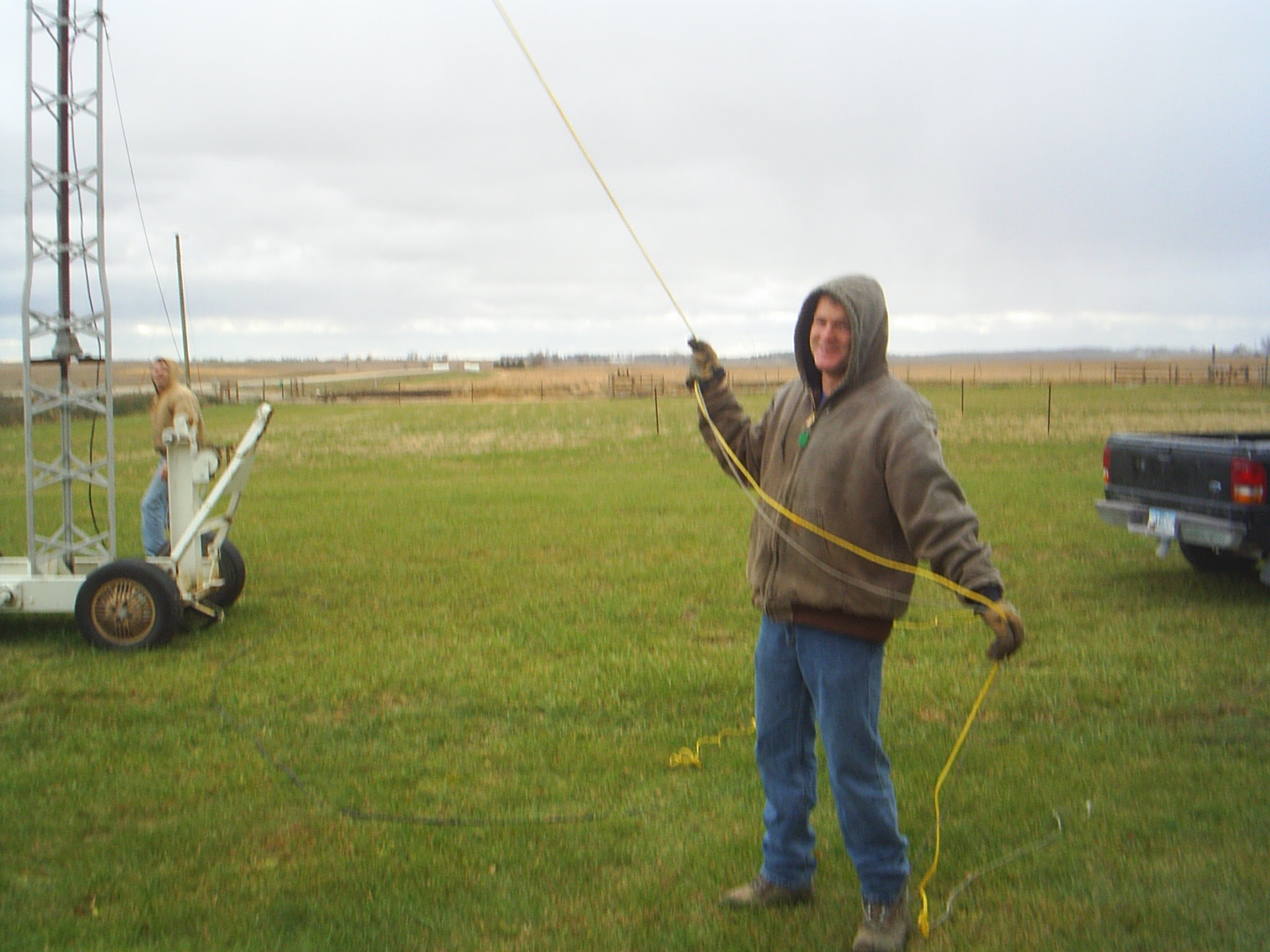 NK0T on Radio KC0AKJ on Radio Turning the Tribander, a little to the left please
Club members participating: NK0T, KC0AKJ, K0CFI, K0EFV. We logged about 200 contacts on 40, 20, 17, 15 and 2 meters.
Image of W0FSB QSL Card and used on certificate is viewable at www.qrz.com, enter W0FSB as callsign.