ANTENNA EH 160 mt


The Second Prototype (1)
At this point same modifications were necessary:
1) make the EH lighter and mount it as high as possible;
2) use a stronger and "easy to tune" variable capacitor.
3) make the antenna so that the changing of a module will not influnce the other.
About the first point, i 've use four piece of PVC instead of a full 250 mm PVC pipe;
About second point, I've used home-made capacitor made with two concentric cylinder:
the first inside the 160mm PVC pipe, the other outside movable up or down.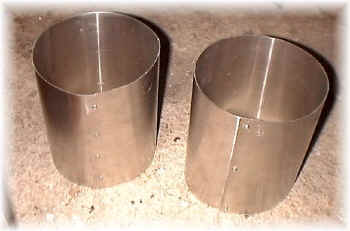 A buttonhole on the external Al cylinder and PVC pipe make the inside cylinder possible to move up or down.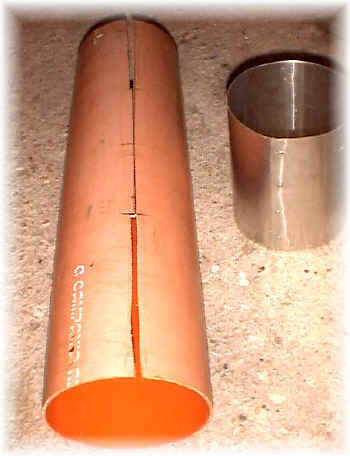 All connection are done with common 4 mm electrical wire.
For the two coil I've used the same 4 mm wire (the first clockwise the other clock-counter, but it's casual).
At the end I've assembled all these part (cylinder, capacitor, coil) on a 80 mm PVC pipe (3 mt long) and locked with rivets.
On the capacitor I've written various value (in PicoFarad), to make the tune easy;
as IK5IIR says, infact, the needed picofarad for C1 and C2 is 128Pf with L1=19-18 turns and L2=16-17.
73 de iz7ath, Talino Tribuzio