FIRST EME QSO BETWEEN ITALY
AND NEW ZELAND ON 50 MHz
---
This is the first QSO EME on 6 meter between Italy and New Zeland.
Look at the following picture and notice how strong my signal was at Bob ZL3TY side: -14 db on noise floor! That's the magic band on EME! Bob was using 2x6 elements vertically stacked.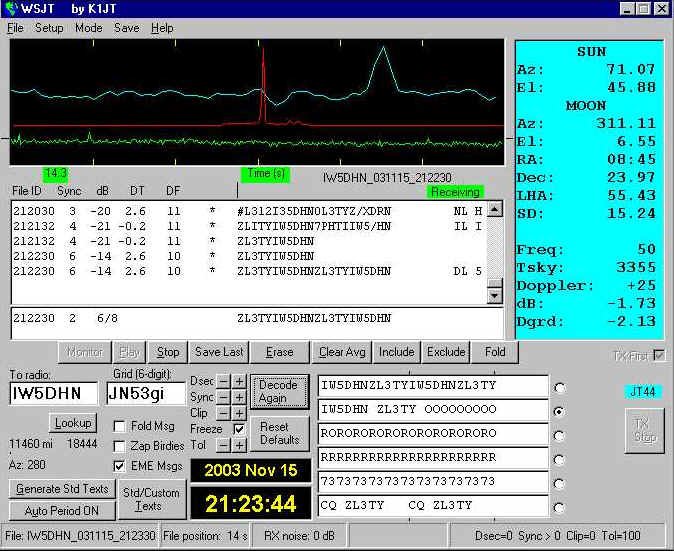 ---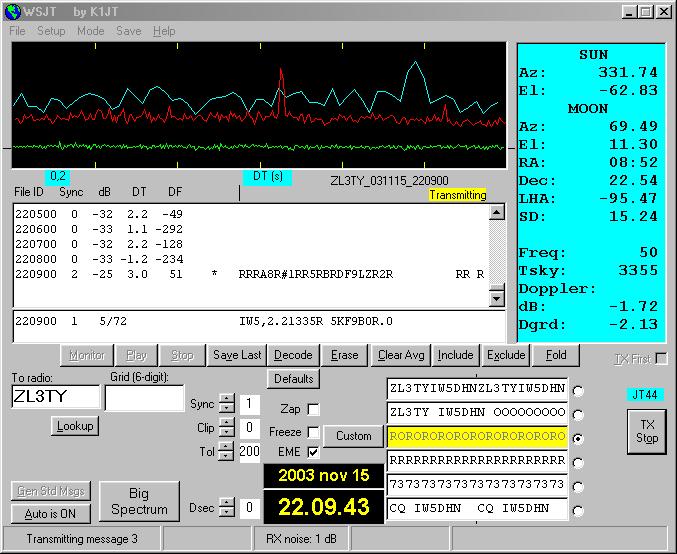 The QSO has been completed at the first attempt with the new array 4x7jxx6, after a lot of missed skeds organized with the old set up 4x6. It's incredible what only 1 db of gain can do on EME!! But I'm sure that also the good "front to back" ratio and the cleaner pattern are good improuvements compared to the old array. When the picture above has been taken the Moon was 1° below the horizon of ZL3TY!
The QRB between the stations was 18.444 Km, not bad!