Hello guys,
how have you open this page hi.
I have got my licence in 1980, my first qso made 3/12/1980 with IW2BCX, Francesco at the 23.29 with a ground plain in my bed room. My work (and hobby also) is programmer, so i start to write a software for logging qso with clipper under Dos in 1982 and following Bill we are now at the Windows version.
I worked in 2m,70cm and 23cm for a few year but only with 10 watts in each band. I tryed also a system with elevation for work FAI, but with my low power i never made a qso but only listen various station, also with a good signal. I made few qso by satellite with AO-13, but this activity was not intrigant as tropo, es etc. IMHO.
In the 1995 my daughter Alice is born and i go in qrt up to October of 2001.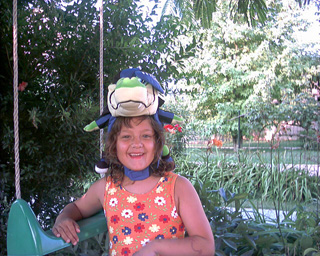 Now the passion explodes again but my old Yeasu FT-736 complete with 50 and 1296 module is dead, so i buy a new IC-746 an all mode HF+50+144 and i rebuild antenna system mounting 1x17 elements for 144 and 1x5 elements for 50 whitout elevation.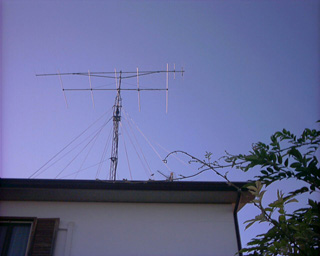 With a little power more than FT-736 and with a new mode WSJT, in the 2001 year i try also a meteor scatter activity with good qso. Visit the home page of K1JT, author of this great software, for more info and for download this free software. With Perseid of the 2002 i try my first sked on SSB meteor scatter (better later then never hi). My grid (JN45) is not a rare grid, but if you want a sked in wsjt send me an e-mail. This will be very appreciated!
I live all digital mode (RTTY,SSTV and WSJT my preferred) but is not easy made activity on 2m. (and in 6m the situation is not too better). If you want a sked in any digital mode i am here!
In november of 2002, with solar activitytoo low for good dx on six :(, i have rebuild a little setup for satellite activity, starting with LEO and then with a system for AO-40.
I have also completed my ham software for activity on VHF, so i wrote this little page fore who want try a new software. This piece of software was written for personal use, but if you want try it, will be my pleasure.
PS. sorry for bad english.