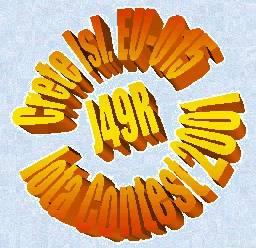 J49R
The IOTA Holiday-DxPedition to Crete Island, EU-015
July 23 - Aug 6, &nbsp 2001
10 to 80 meters (and possibly 160 M), including WARC bands.
MORE NEWS will follow: stay tuned!!
Updated on 28-August-2001
Copyright © Roberto SORO - I2WIJ
All the informations and images cannot be modified but can be reused, without any prior authorization, providing the source is always quoted.