APRS TELEMETRY
WITH LEMPS
Click on the picture to return to the small picture version.
The APRS on-the-air protocol (see my APRS page) also allows for a wide range of telemetry experiments. I am using a 68HC11 based microcontroller system (LEMPS) to carry out some telemetry experiments. The present idea is to use it as a remote wheater station by adding various additional sensors (pressure, humidity, etc.). Telemetry data are transmitted as AX.25 packets in the 144 MHz amateur radio 2-meter band using the APRS digipeater network.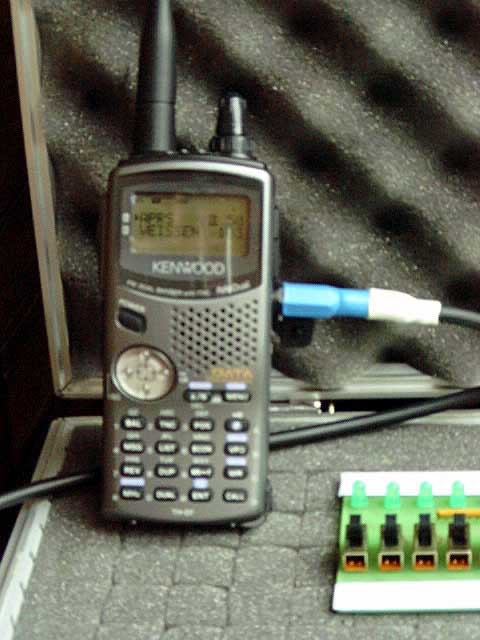 A Kenwood TH-D7E is used as a TNC generating the AX.25 packets.