11th June 2010

Dave Hicks G8EPR The Curator of The Emergency Services Radiotelephone Museum of Great Britain is pleased to announce the successful bid on Lot 44 of the recent Metropolitan Police Auction held at Ramco this week. The Lot consists of what was left of a Metropolitan Police Museum of Historic Radiotelephones as used between approx 1970 and 2006.
Pictures of which can be seen enclosed with this press release.
It will take approx two weeks to get the new exhibits to Bewdley, whereupon a detailed set of pictures and possibly film will be released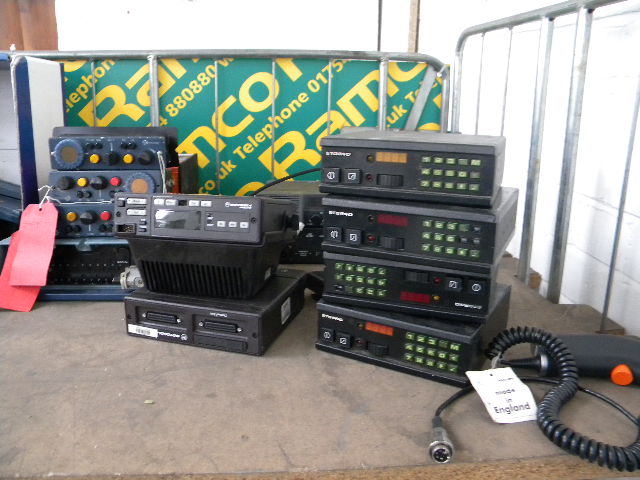 21st June 2010 Update
Hy All
The Metropolitan Police Radiotelephone Museum partially complete now at Bewdley. If you all click upon the 36MB Google link below you can download the first rough pictures of what there is ..
Pease Note: The MOTOROLA Jackal Astro VHF DCS3000 module, a 1 watt - 5 watt covert unit used by S019 as indelibly marked. This is the covert Tx / Rx only. It requires a covert Motorola harness to operate with a remote battery pack. Others from the same auction are on sale by brutfus99 on eBay, not me, for 500 hundred Dollars. These may be the first ever seen of these 10 year old covert sets said to be as used by FBI and US Secret Service close protection gentleman. The harnesses are probably in someone elses lot from Ramco?
https://docs.google.com/leaf?id=0B2aJgyLp3L86N2Q2ZmU1NTEtN2IzMS00MWRiLTkwN2EtYjU0YTZiZTdkMmUz&hl=en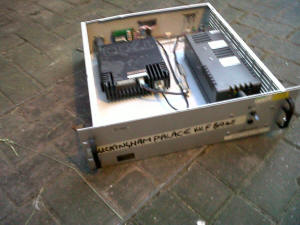 The Curator of the Metropolitan Police Radiotelephone Museum of Great Britain, Dave Hicks G8EPR, would be interested in any information on any of these items or any other items that he failed to get at the auction. Of particular interest is the harness for the Motorola Jackal Astro.