My Links Page.
These links are in no special order
If Orchestral Music is your thing visit here and listen to the demos. AWESOME
---

The Mighty Boro Web Site
---

Get on here, download the screensaver and just let it run it's own course.
You Never know what you might discover.
---


Previous 15 | Previous Site | Next Site | Next 15
This is probably the best site for 3D Studio Max, Bryce etc.
Loads of great images for most of the big GFX packages.
---

Great site for the latest Football news.
---

National Football League, American Football Site.
---

Top site for trick tips, oh and tweaks
---
Just what it says. If your lucky you might meet Bill Gates.
---
For details about computer fairs in the North East.
---

The number 1 site for DVD's, CD's and GAMES.
---
For all the latest news on anything sport.
---

Need to know anything technical about Microsoft products.
---

The top site for games information.
---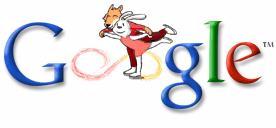 The Number 1 search engine.