Great Britian 3 Video Lincoln
GB3VL is the 23cm FSTV repeater serving Lincoln and the surrounding areas.
Input 1248Mhz
Output 1310Mhz
Sub-Carrier Sound 6Mhz
Many thanks must be given to everybody that has helped build GB3VL.
Would anybody be interested in having a live streaming video feed from VL onto the net ?
email me if you are interested [email protected]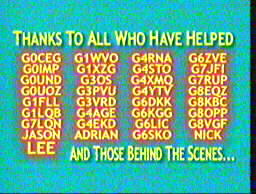 A Selection of testcard can be found here
The Official GB3VL Techie Pages can be found here
Download the August Edition of 1300 (VL's official Magazine)