160 Metre Antenna for small gardens
The antenna
The type of wire used in my antenna is 4mm diameter, using insulators to support the wire on the main mast near the house, the smaller mast is used as part of the radiator.
Figure 1 shows the antenna arrangement in my garden. This is convenient in my situation as the shack is located in the garden, so the ends of the loop end up inside my shack. I know the antenna as shown in the diagram is not quite square, this seems to make very little difference to its operation, particularly on the L.F. bands.
The tuning arrangement in figure 2 is how I configure the loop for Top Band. This tunes the loop from approximately 1.4MHz to 2.9MHz, the wire length determines the exact frequency covered.
The ferrite core.
The ferrite core does not seem to be too critical as long as it is ferrite and not iron dust type. Also it should be fairly large, I use a core which is about 1.5 inches in diameter by 0.5 inch thick which is purple in colour, purchased at the Luton Rally.
The turns ratio needs to be adjusted on the core to obtain the lowest S.W.R. on Top Band.
Other bands
The loop works very well on all the other bands, I use a home brew balanced A.M.U. for matching purposes.
This is a general picture of the ferrite matching transformer: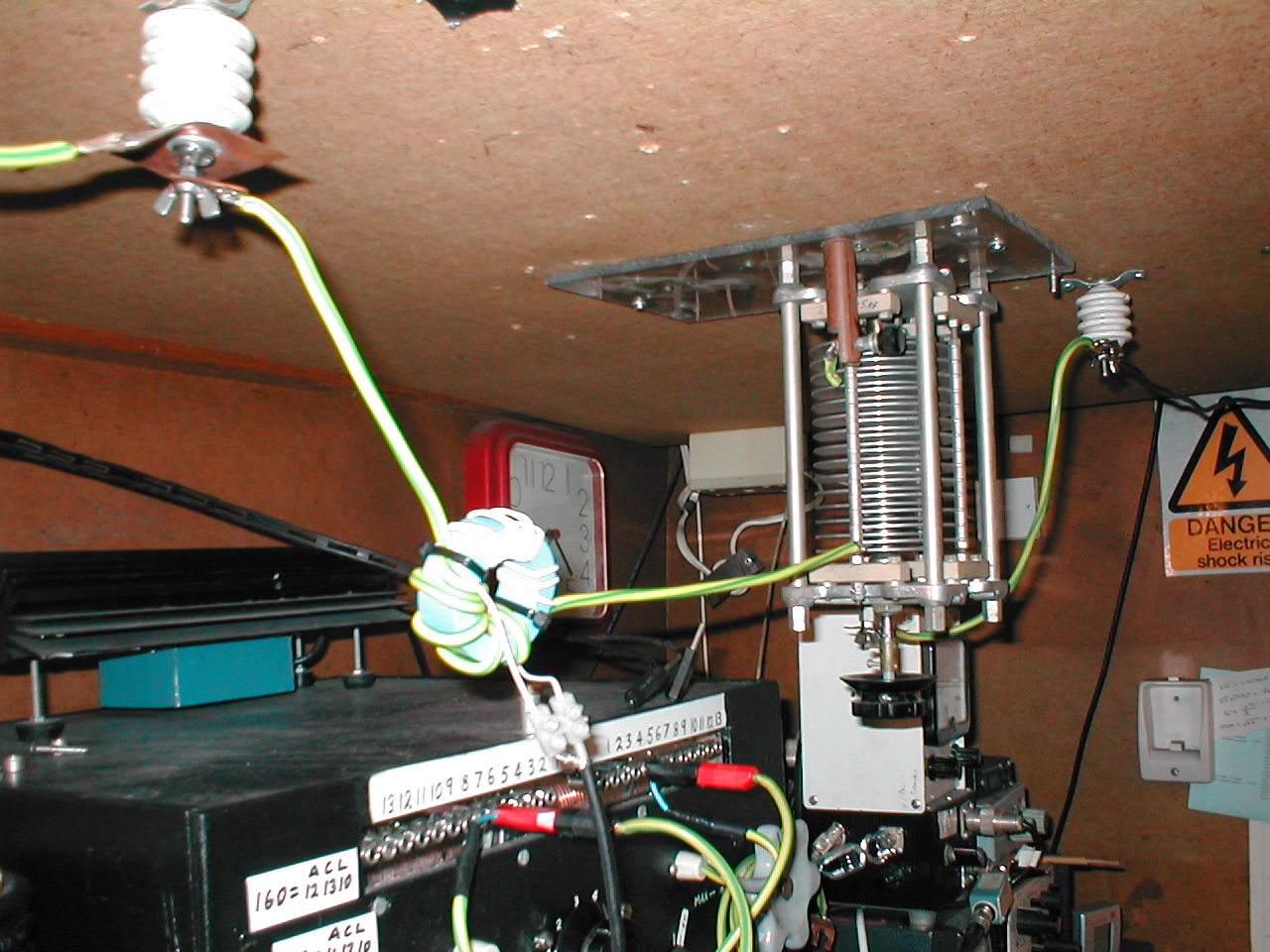 The ferrite transformer can be seen in the foreground, the capacitor is in the background which is screwed to the low ceiling in the shack so all I have to do is reach up from the operating position to tune it.

This is a closeup picture on the ferrite transformer: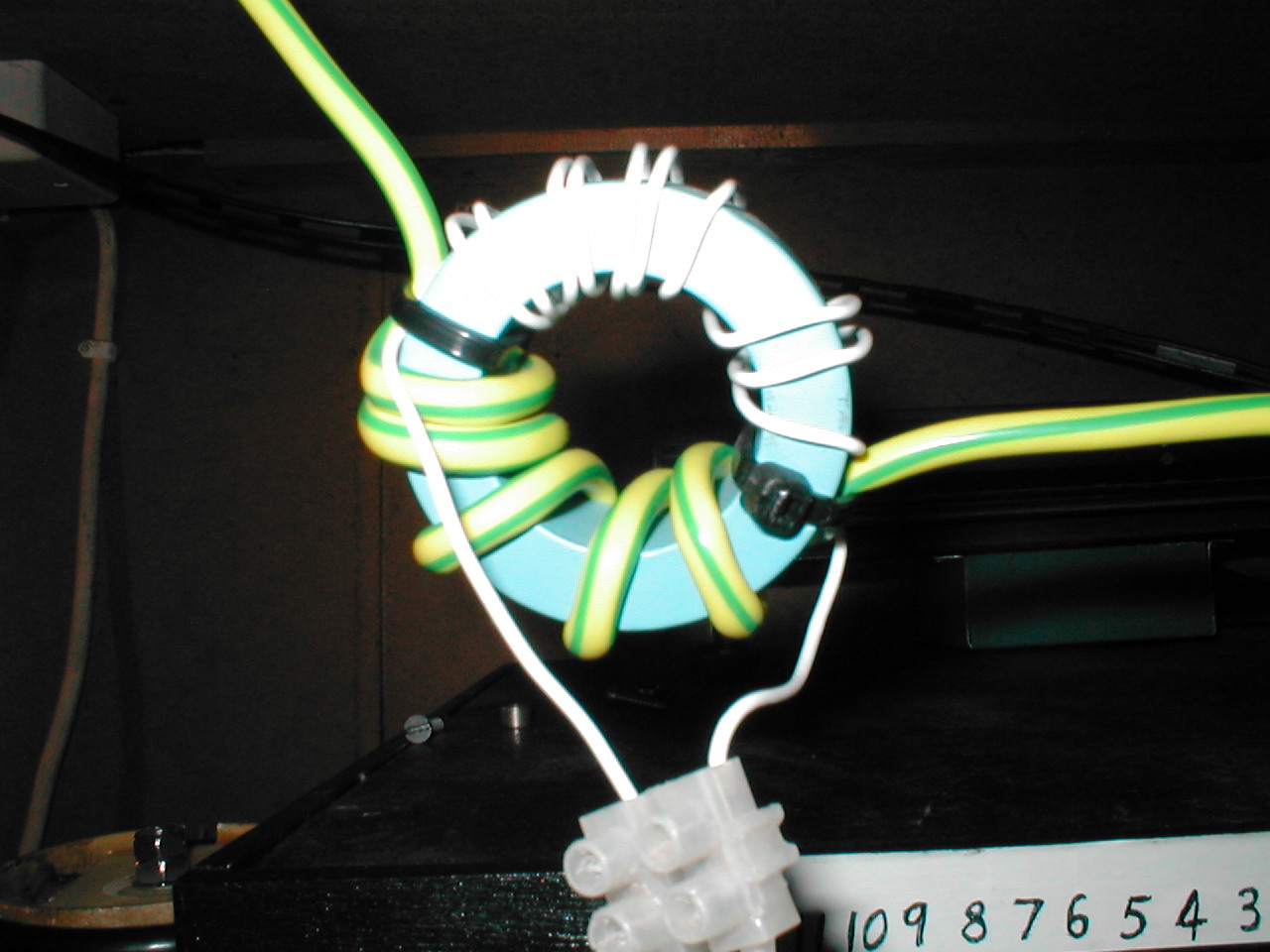 Back to home page