G3WZT 600W, 50MHz, SOLID STATE LINEAR POWER AMPLIFIER
Shown on the following pages is a design for a bi-polar 600W Linear Power Amplifier for the 6M band. It was originally published in 4 parts in "Radcom" during 1996. The PA is a modular design incorporating a 50W driver stage and 2 combined 300W stages. Any part of this design may be made individually. For example, the driver stage alone will provide a highly linear 50W PA stage in its own right, or a single push pull 300W module may be used on its own. Unfortunately I cannot supply any of circuit boards or other parts.
If you would like to download the complete 17 page article as a single zip file then select the button below. Each individual page within the zip is a jpg file and the total zip is approximately 2MB.
---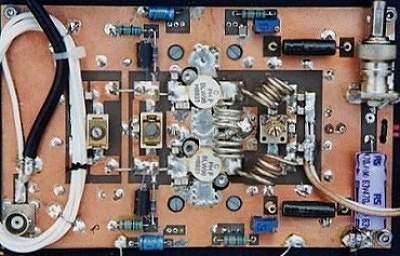 50W LINEAR DRIVER AMPLIFIER. On the right is a single 300 Watt PA MODULE.
---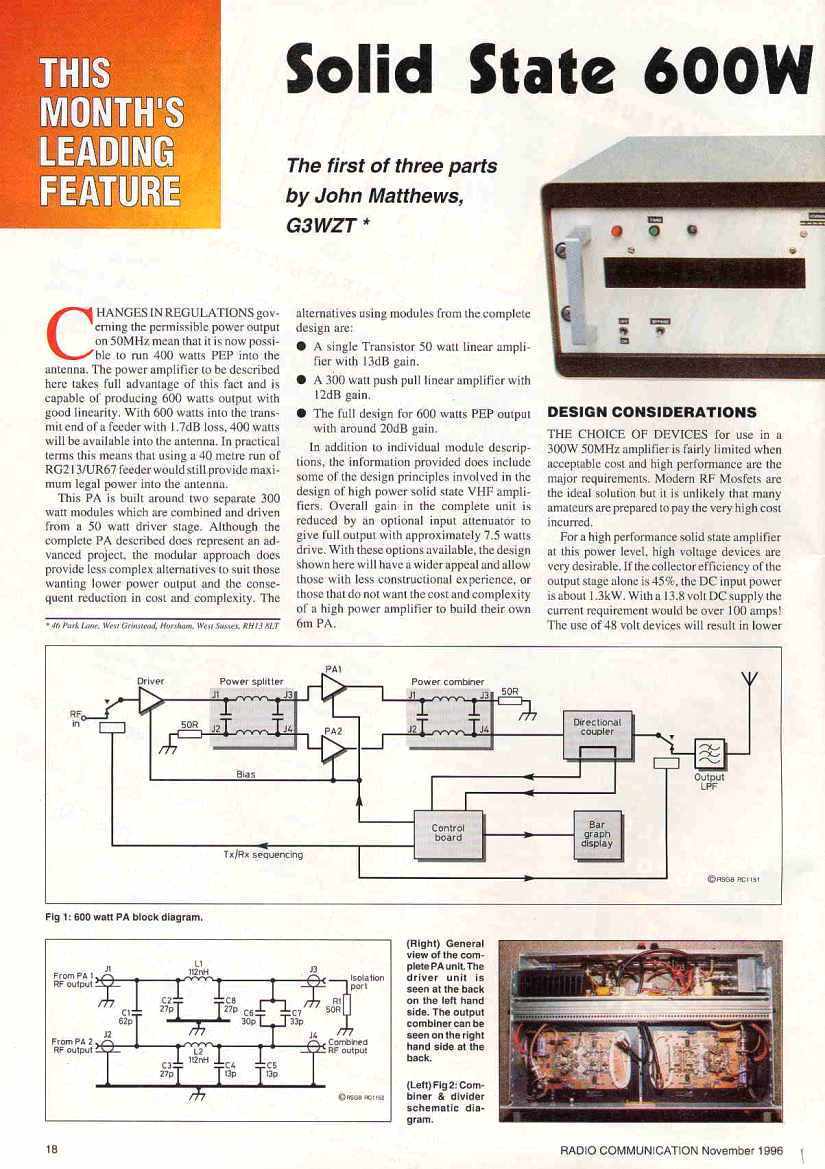 Go to Pages 2 & 3 of this document