Although I mainly prefer QRP, it's quite nice to be "loud" occasionally. I've always wanted to construct a high power amplifier. I used to positively drool over the photos in the ARRL handbook and QST of linear amplifiers. Buying a commercial amplifier doesn't really interest me, although the QRO Technologies amplifiers do have a classic look about their internal construction.
This is somewhat of a long term project. I started collecting parts in 1969, when I was given some 4-125A valves and 2 bases whilst working at a Post Office Radio Station. Thirty-odd years later, I now have all the components necessary to actually build an amplifier. It's just a matter of getting down to it, however I don't want to rush into a major project, so the status may not change in the near future.
Many years have been spent in making a decision of which design to use. As I'm of the belief that a Radio Amateur should only ever build one amplifier, careful consideration should be given to the design chosen.
The original plan was to build a G2DAF Linear Amplifier which uses 4-125A valves, but I didn't have suitable EHT and filament transformers, so I considered using 4 PL509s in Grounded Grid. However using TV Line Output pentodes in this manner, whilst cheap, doesn't seem too professional so this option was eventually discarded. I acquired some surplus 4X150A's and thought of using them in AB1 passive grid, but could never find a squirrel cage blower to provide forced air cooling, so this plan was also abandoned.
Sometime around 1989, I became enthusiastic about the G2DAF design again and purchased a 900VA toroidal mains transformer from Peter Rodmell at Linear-AMP UK. This is the transformer used on the Hunter Amplifier, so would be overkill for the G2DAF design. I ordered a case from Morgan-Smith to build the amplifier in. Unfortunately, I bought a surplus 4-400 at a mobile rally shortly afterwards, so now had the option of using that in grounded grid instead of the G2DAF design.
This led to another 10 years of turmoil over which design to use. As time passed by, so did valve technology. Valves are a horrendous price nowadays and surplus stock of glass envelope transmitting valves is drying up quickly. The 4-125A is difficult to find and very expensive, so I finally decided to use the 3-500Z Triode, which appears to be readily available, in a classic Grounded Grid AB2 configuration. In September 2002, I started on the metalwork, but the project has returned to the "back burner" again
Dick Thornley, G2DAF's original amplifier at the RSGB Museum, Potter's Bar 2003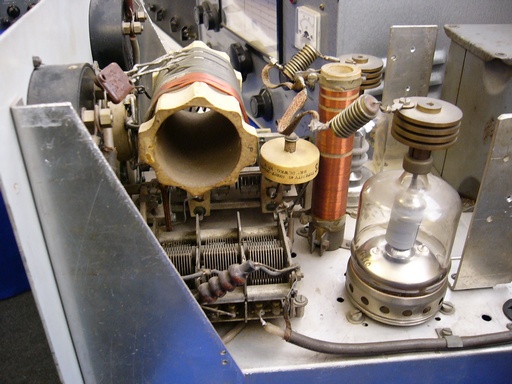 Here's some visual evidence of me operating QRO. The top photo was taken during the 2001 CQ WPX SSB Contest, operating AG1C. The Alpha 89 is running 1500 watts output.
The bottom photo was taken at ARRL HQ, operating W1AW with a kilowatt on 15 metres.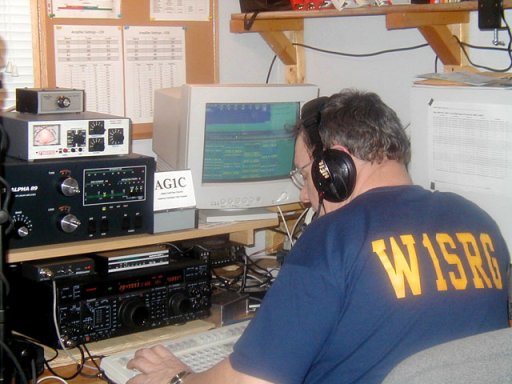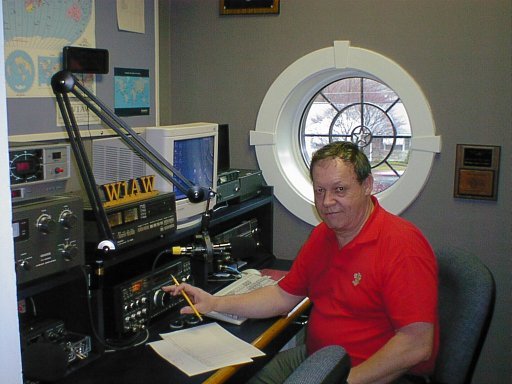 ---
Amplifier Links
---
[Home]