Crystal radio sets

Postes à galène

Last update
2010-11-07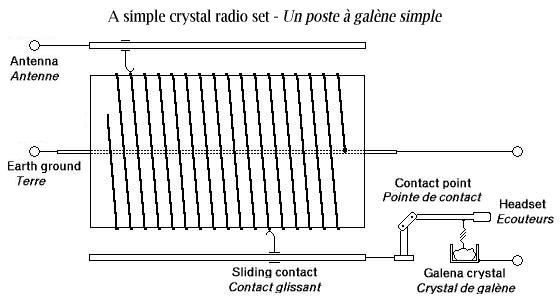 Epoch 1920-1930. A very simple crystal radio set with its headset, Habana brand.
Epoque 1920-1930. Un poste à galène simple et ses écouteurs, marque Habana.
Epoch 1925-1940. Anothere crystal radio with tuning by means of inductance and variable capacitor, Howell brand.
Epoque 1925-1940. Un autre poste à galène avec accord par self et condensateur variable, marque Howell.


---
File: habana.html, 2001-07-26 - Robert Billon - Last update: 2010-11-07