AS-171

Local weather

Member of:
Sponsors: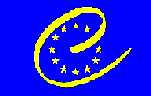 COUNCIL OF EUROPE

HOME
QSL Card of 4S7PAG from AS-171:
4S7PAG in action. Click here for MP3-audio (47kb).
Foto-gallery:

Online-searchlog:

Many thanks to Richard Everitt G4ZFE for the search applet.

If you cannot find a record of your QSO with 4S7PAG in the online log and are sure to have made a valid contact, please carefully check the QSO details (date, UTC time, band, mode) and send your QSL card to F5PAC (bureau or direct).

Each request will be carrefully checked in order to debug any possible log entry mistake between ONLINE-log and original paperlog.
QSL-info:
QSL to F5PAC direct or via QSL-bureau is OK.

Direct cards to: Joel Sutterlin - F5PAC
1 Rue du Rossberg
F-68310 Wittelsheim
FRANCE
I hope to meet you on the band.

73 Joel, F5PAC