NEWSLETTER
KC0PTO
Editor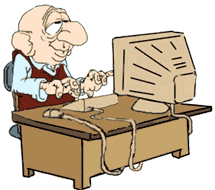 MEETING SCHEDULE

The EARS meetings are held on the third Saturday of each month.
The next meeting is February 15, 2014
Meetings start at 9AM
Meetings are held at the Emporia State University's Science Hall, Room 156.


Science Hall 156 is in the Biology end or North end of the building on the ESU campus.
You can park in the parking lot that is along Merchant Street. The door on the north end
of the building is the one closest to SH 156. This door is about halfway through the parking
lot from the entrance at the south end of the parking lot. There is a ramp that comes up to
that door and thus there are no stairs to navigate to get to the room. After entering, turn
left at the first corridor. Room 156 is the second door on your left.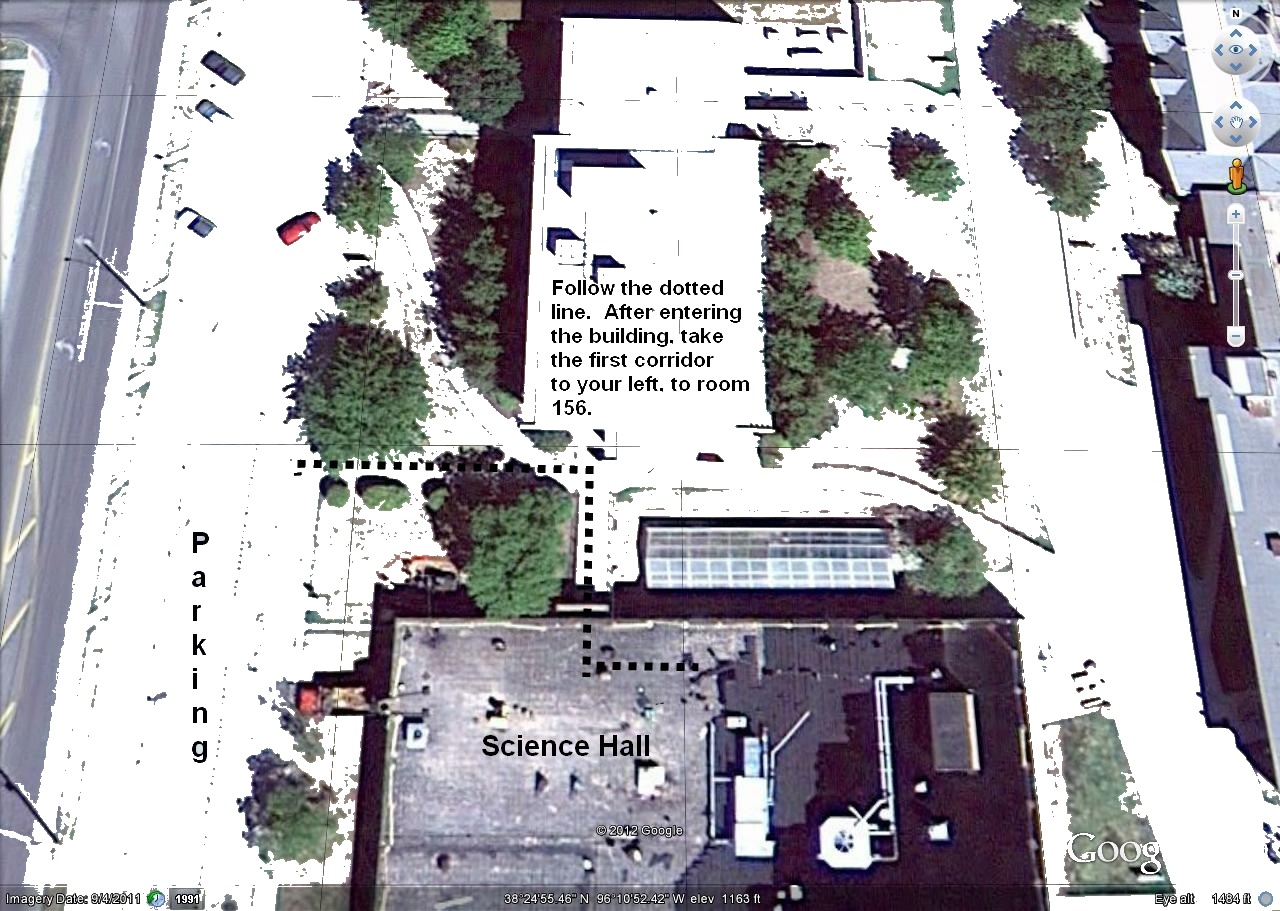 2012 KANSAS QSO PARTY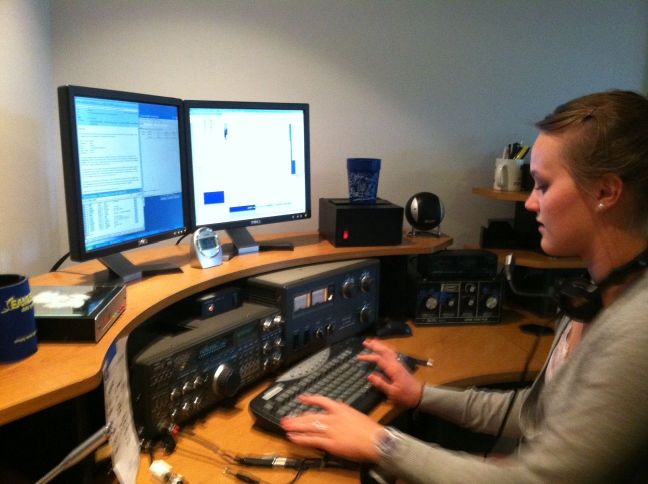 Alyssa, KD0QFW operating Sunday in the KS QSO Party



EARS put KB0SSR on the air for the KS QSO Party. We were able to work 14 of the 18 contest hours and logged 720 QSOs. The operators were WX0U, K0EMP, KD0FEG, KD0LYP, KD0OIX and KD0QFW. We claimed a score of 76,214 which has been submitted and will be verified by the KS QSO Party organizers. We worked 46 states throughout the weekend which included Alaska and Hawaii . 20 Meters was our workhorse band, accounting for 690 of our Qs. Interestingly, we were not able to work Rode Island or Maine although we had excellent comments on our +20 signal into other New England states. We also missed out on Arkansas and Oklahoma due to our lack of time on the lower HF bands but did work 6 of the Canadian sections. Although the QSO Party is not considered a DX contest, we worked all of the DX Continents except Africa and had nice reports from around the world.

Most importantly we had fun and got two of our younger members involved in our efforts. KD0LYP - Genevieve and KD0QFW - Alyssa both took a turn and contributed to our success. Plans are underway for November Sweepstakes and we hope others will join us in the fun.



73,
Jim – WX0U







E-comm trailer construction items needed:



1x2-1x12 8' to 16' in length-clear pine or fir lumber

Adhesive for white board

4x8 sheets of white board ;quantity 19

#6 x3/4" stainless steel hex head screws for alum siding

#6x 2 1/2" galvanized wood screws

Mastic 100'

2 RV roof vents

RV air conditioner, roof mounted (later date) if you see an RV salvage yard check!!

¾" thick or blue foam sheet insulation- 19 sheets or 15-¾" and 4 1" thick for roof

Surface wrap, hole or partial rolls

# 10 or 12 copper wire, ½" ¾" conduit, junction boxes,
couplers, 110v outlets, other misc. electrical supplies.
8'x15' Vinyl floor covering & adhesive

14g wire, black, white, red, green, yellow- trailer tail ,turn, & running lights

Alum. Siding for 1969 Aristocrat travel trailer –1 15' to replace the left lower panel
will use what we have to patch the remaining hole.

Mike KC0NFG

Ed Anderson KB0ITP SK

EARS club member Ed Anderson, KB0ITP went up to his Ham Shack in Heaven on June 7th. He will be sorely missed by all of us. Ed was always willing to join in and help with any and all club projects. Our deepest condolences to his son Matt N0MSA, as well as his wife and family. His obituary is here: http://tinyurl.com/6snfbj8






Dirty Kanza 200


Robert Lowery KD0FEG


I am a little late getting this out due to an extremely hectic week.

First off, a big "Thank you!" to all the Amateur Radio Operators that participated in supporting the Dirty Kanza 200. Our support was specific to the Pablove charity event that involved around 40 riders in the DK 200. These riders made a donation to the Pablove charity for the efforts that many volunteers made to support them during their ride. As I understand, only 9 Pablove riders did not complete the race. This is amazing for a race that traditionally has a drop out rate approaching 90%. In large part, this was due to the perfect weather conditions.

The group of Amateur Radio Operators that I had the pleasure of working with did a stellar job and made a very positive impression on event leadership. There is no question that we will be a part of this event again next year. In fact the event leaders have asked us to become more involved next year. Not only did everyone provide excellent and timely communications, we were also able to surmount last minute changes and challenges with ease.

Next year's event is likely to have more than twice as many riders. The need for Amateur Radios Operators will also increase significantly. I hope to see everyone again next year, and meet some more area Hams. (Yes, that was a shameless plug for volunteers.)

Pictures of Dirty Kanza 200 2012
Cassoday Checkpoint
Taken by Larry Jeck N0YNN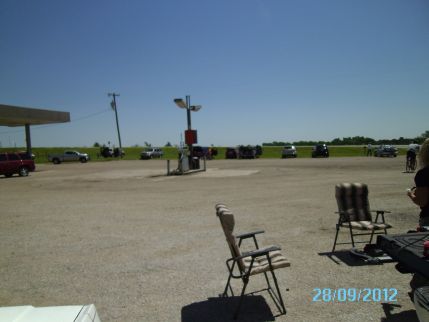 Robert, KD0FEG
SSTV QSO with Russia!
Way to go Robert! Very good DX!

Congratulations to our newest Ham
Andrew Wayman
KD0RTY

7290 Traffic Net



There is a lot of useful information that can be printed along with the 7290's history and net times. On air training that is the best I've heard. I feel that as NTS training it will benefit all. I know I need it.
73, Mike

Note: The training will be repeated on Saturday

February 5

at 9:30 and 12 noon central time. It also will repeat on the first Wednesday and the following Saturday of every month.



New Matfield Green Repeater is On the Air

147.045+ 88.5 Hz
It is full time linked to all the other K0HAM repeaters. Give it a try & send your reports!

Note that the frequency is now 2M No more 440 at Matfield Green.

IF THE 88.5 TONE IS USED IT WILL LINK WITH THE OTHER LINKED REPEATERS OF K0HAM,
KANSAS CITY, LAWRENCE, ST. MARYS, BASHOR,TOPEKA, AND OTHERS.
WITH NO TONE IT IS LOCAL COVERAGE ONLY.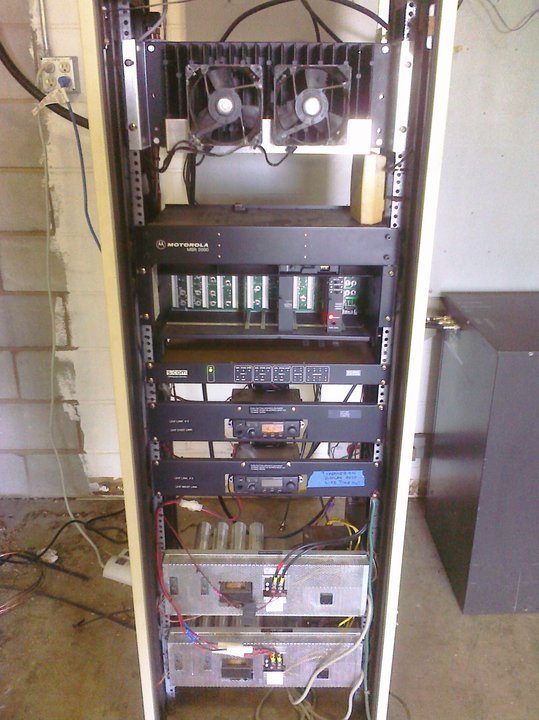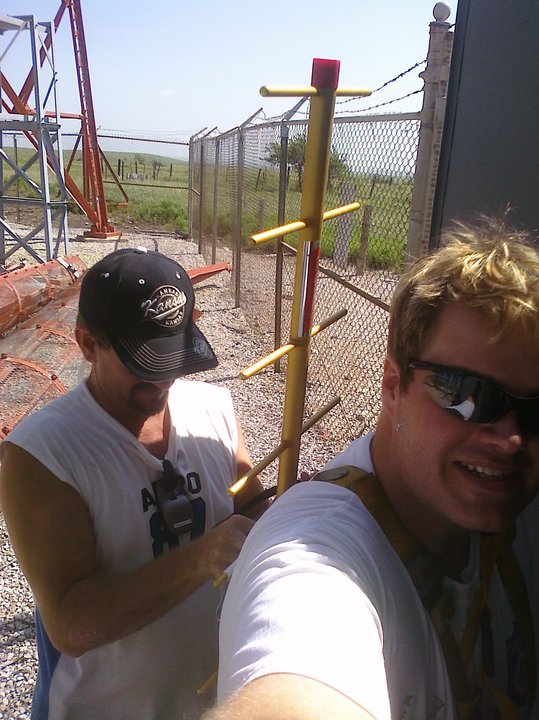 Iola Repeater
The Iola club repeater is on 147.375 Mhz +600 offset with a PL tone of 179.9
It is situated in Gas City at an elevation of 140 feet, using the call sign WI0LA.
They also have a 70cm repeater located on the same tower,
442.450 output, 447.450 input, also with a PL Tone of 179.9.


Guest Column
kindly provided by KB6NU
Daniel M Romanchik
from Ann Arbor, MI
Just click on the links below for each months column:
January 2008
February 2008
March 2008
April 2008

Jim Belford's VoIP system
Jim has moved his system to a 55 ft tower near his business on the West side of town. It no longer runs eQSO as described below,
but the more common Echolink software. EchoLink works very similar to eQSO, and the the frequency is the same as before,
145.650 Mhz with a 100 Hz PL tone. It accepts all common Echolink DTMF commands, and is open and available anytime for all to use.
The club thanks Jim, WX0U, for providing this service to the community.
An eQSO Internet gateway has been installed on 145.650 Mhz. This system offers local 2 meter users access to the worldwide eQSO system and functions like a repeater with worldwide coverage. The eQSO gateway system uses the Internet and TCP/IP as a conduit to link repeaters together. Given the nature of the Internet, the linking can occur between stations around the world, just as easily as across town.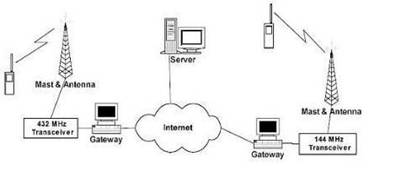 Figure 1
Figure 1 gives an illustration of how the eQSO gateway system is put together. Keep in mind, numerous gateways can all be connected together simultaneously. In these systems, anything heard on one gateway is heard on all of the gateways.
From the Amateur Radio users perspective, the system works exactly like any other repeater.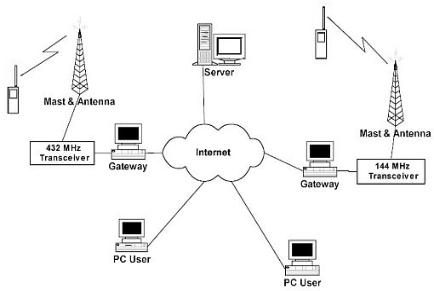 Figure 2
From figure 2 you can see that PCs can connect directly into the system, using their soundcard, speakers and microphone instead of a radio. This is an important feature for those hams in areas not served by gateways. Enjoy the gateway!
Jim WX0U