Greetings from the beautiful East Kootenay regi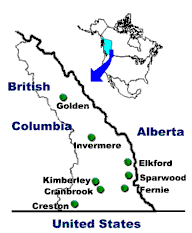 on of British Columbia, Canada! One of the oldest amateur radio clubs in Canada, the E.K.A.R.C. is a very active community member, participating in a number of community events in various communities each year.

This page is intended to keep you informed of club happenings, amateur radio news and to hopefully act as your starting point for browsing the world!