Welcome to Paul's Home page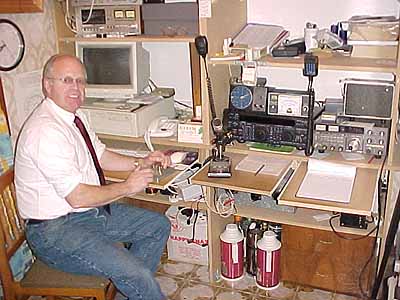 Top of the Morning!! Paul here. A little bit about myself to start with...Almost 60yrs old,retired and have not got time to bless myself between all my hobbies, Fishing, Golf, Game and Clay Shooting, Wood turning, Coin collecting,and of course the Radio. Working at the moment using a Yaesu FT-1000MP,2 Element Quad beam antenna and Yaesu Tribander FT-726R mostly for 2 meters. Have been on the Radio since 1977 and enjoyed every minute of it.Can be found mostly on 12,15,17 and 20 band CW. Looking forward to hearing from you all. Tnx Paul.
May you be in Heaven 10mins before the devil knows your dead. God Bless!!!!! Paul.
The antenna is a TQ9, a 2 element 9 band quad beam ,10m,12m,15m,17m,20m,30m,40m,80m and 160m. Depending on the band this antenna can achieve a Db gain of 8.5.The self standing tower is 17m high with a Yaesu 400 RC Rotator turning the antenna thru 360degs. The feed line on the radiator has a length of 450ohm ladder line attached to the vertical element which is 7.86m long, where its joined by two T- connectors to one feed line of 250ohm of twin com cable. No balun is needed, but a symmetric tuner is necessary for a 1 to 1 swr ratio on all bands.
Here is a photo taken by my son on a pheasant shoot on a Sunday morning in early November. During the summer months we enjoy some clay pigeon shooting with the 12 bore under and over "Lamber" shotgun.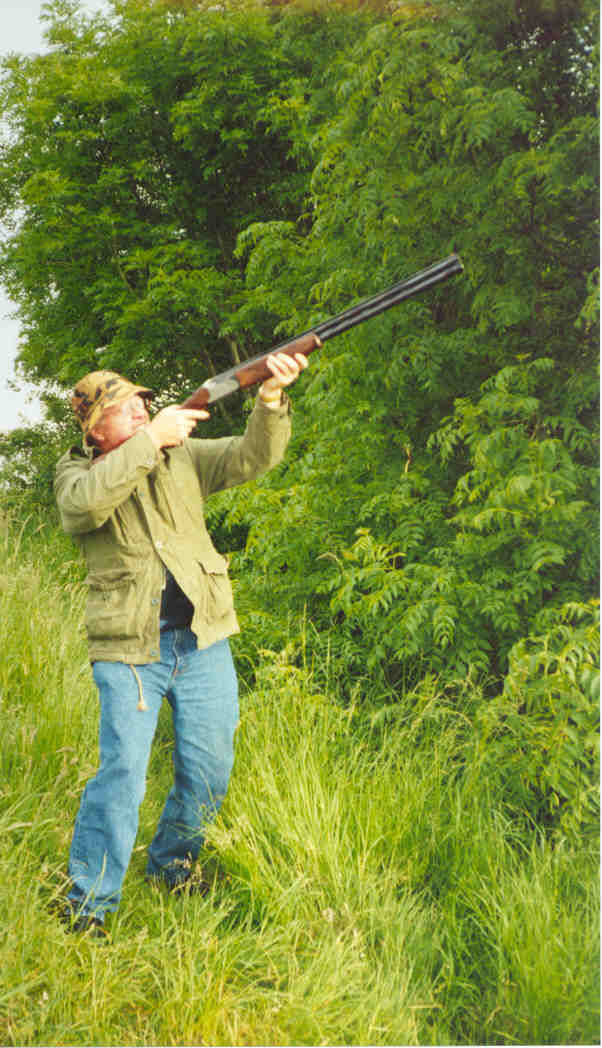 I think i got this one!!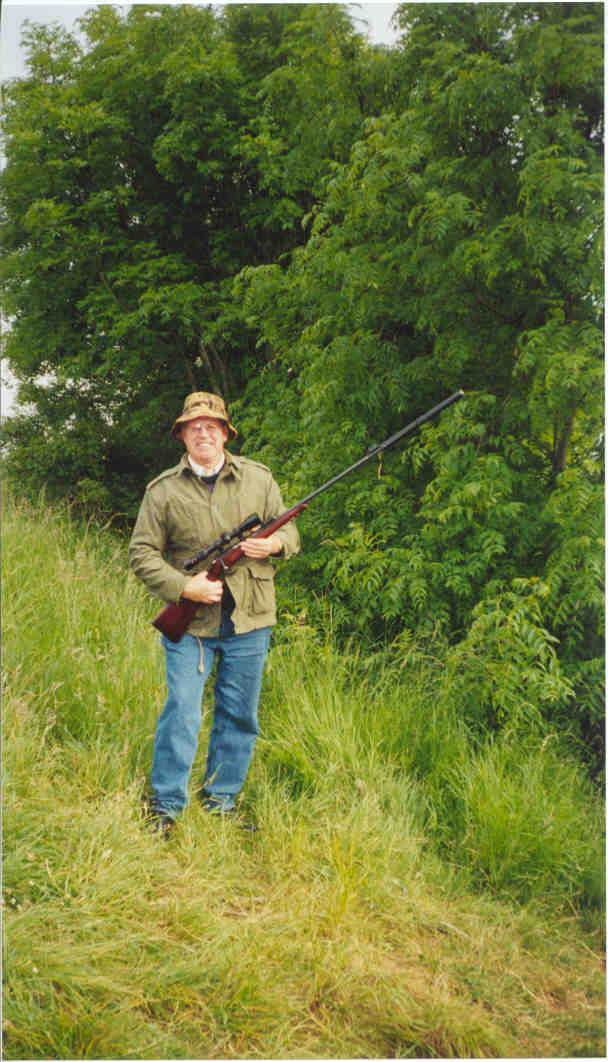 The rifle is a .22 "BRNO" Long Rifle with a 10 to 1 ratio telescopic sight , plus a 12" light weight silencer. We shoot mostly rabbits with this one.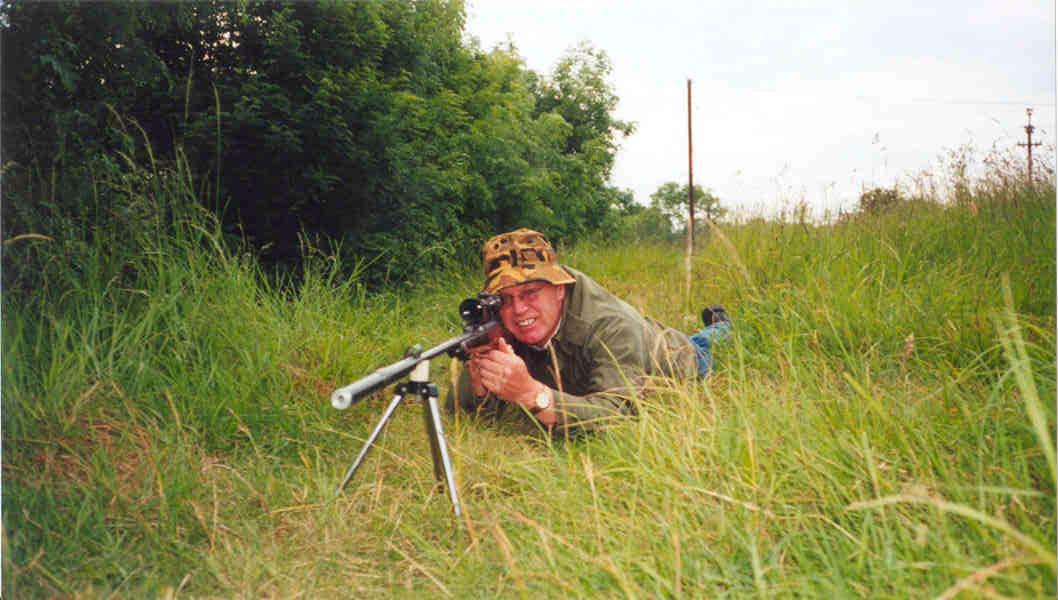 You can't miss, another one for the pot son!
This is a hobby i have enjoyed over 40yrs now and still love the take.My son and i mostly fly fish on the river Boyne for Salmon, Sea trout and wild Brown trout. We also fish on the Lakes in the West of Ireland, mostly on Lough Conn for Salmon and Lough Arrow for Specimen wild trout.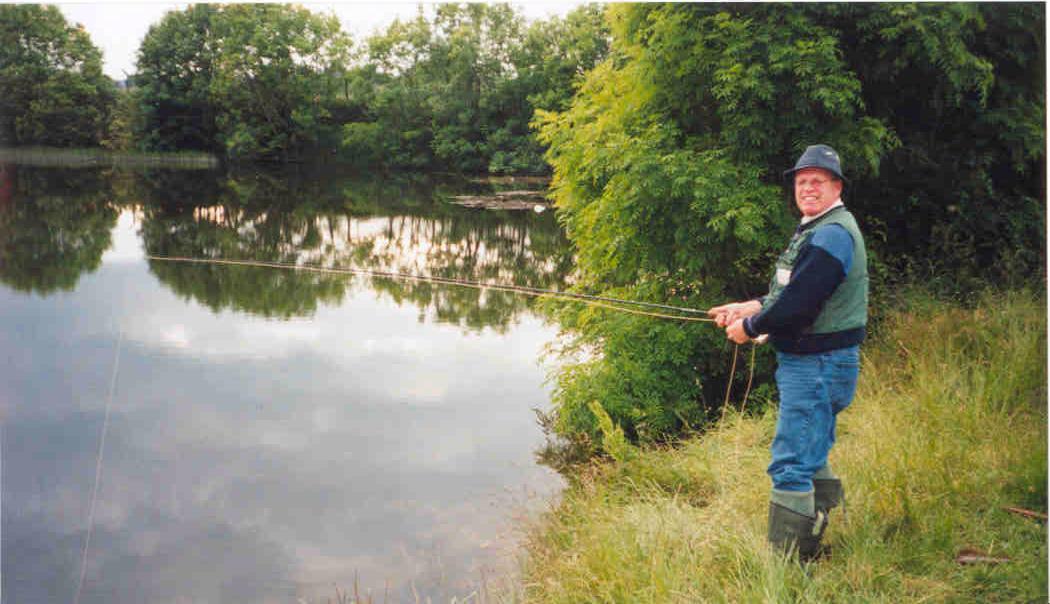 To bright son!. Where's the Rain when you want it.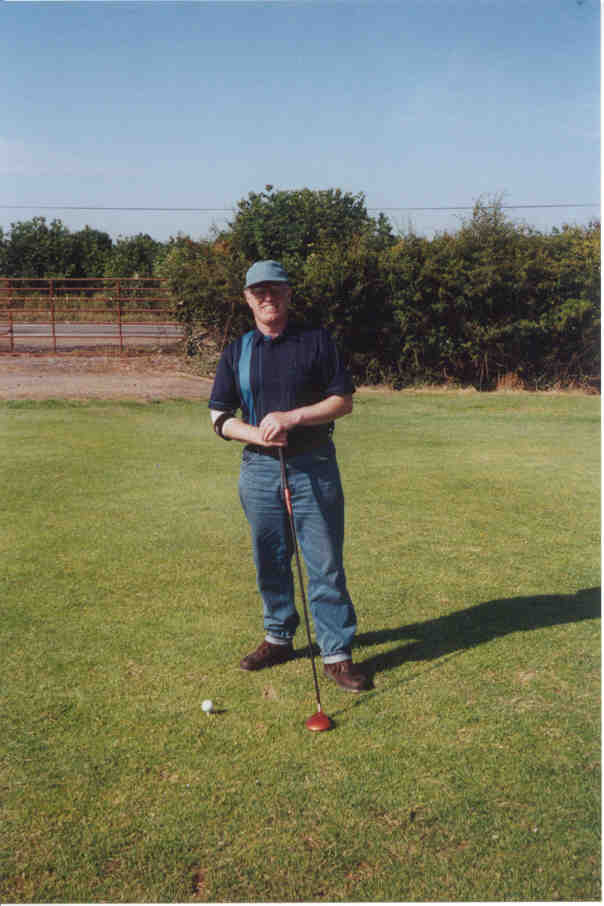 I enjoy the odd game of golf, I have a handicap of 14.This photo was taken at our local golf course.

ei3im

You are visitor number