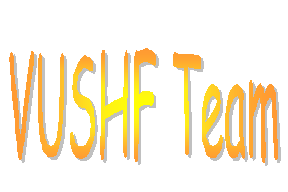 Redinha (IM59rx)
It was on Redinha where i meet for the first time, a lot of future members of the VUSHF Team of the A.R.U.A. , the Aveiro University Ham Club.
Since that, some of them come with me to the VUSHF Team DX´expeditions.
The calls : CT1FOH,CT2GKT,CT5GKN,CT2GLX, CT2GLU
From Redinha, we made a lot of QSO´s, on tropo, Esporadic E, FAI, SAT and EME (RX only)
Some photos :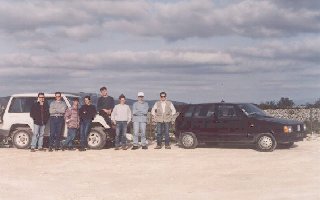 CT1DYX, CT2FTZ,CT2GLU,CT5GKN,CT2GLX,CT2GKT,CT2GKX and CT1FAK
CT1DYX operating, and the Team fighting against a VHF and UHF yagi, at night ...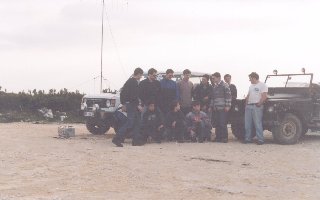 All the Team, at the right, is CT1FOH, with his 4x4 VHF jeep ...
At left, the VHF camping, and at right, the CT1FAK and CT1FOH´s 4x4 VHF cars ...