September of 1998
Cape Verde, Sal Island
In September of 1998, me and CT1EKF have decided to go to Cape Verde Islands, to try some contacts on 50 Mhz. As result, we found the most fantastic Paradise in Atlantic Ocean, with very friendly people , fantastic Sea Food, and indescritible beachs ... no words at all, only some photos ... QSO´s ? 6 or 7, no time for more.
Now CT1EKF buy a house in Cape Verde, and wait´s for a D44 official and permanently Ham license.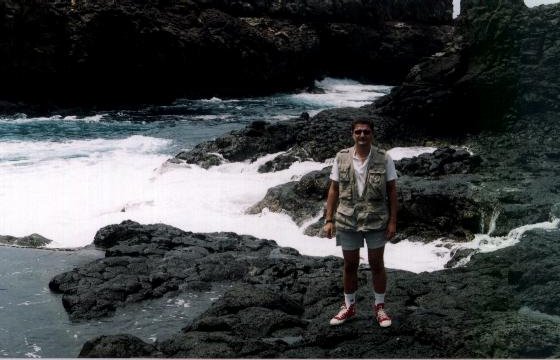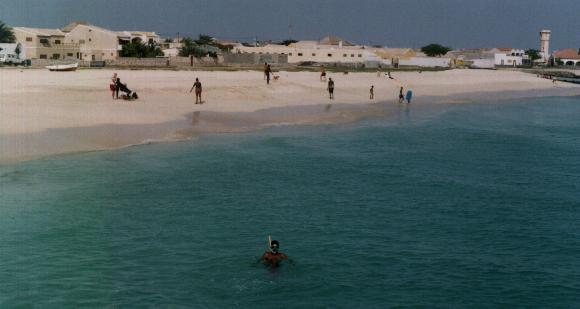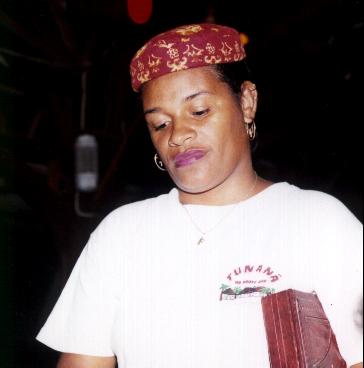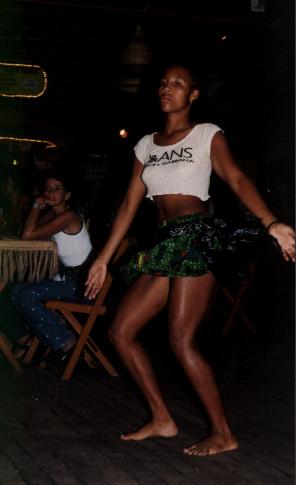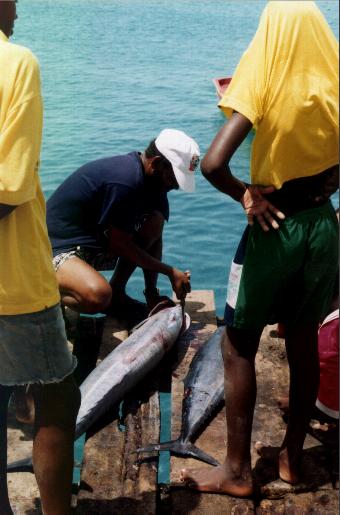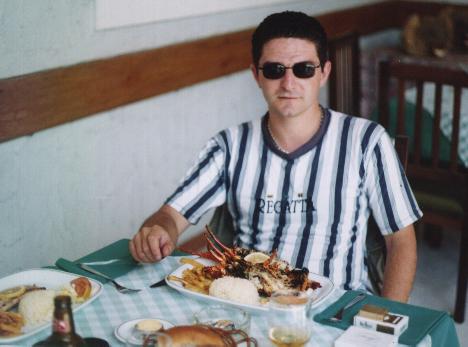 On the left, my mobile 50 Mhz station, and on right, me fighting against a Lobster ...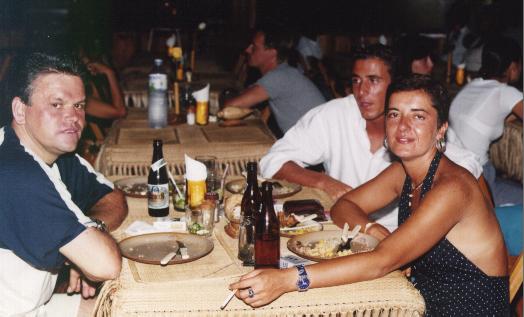 On left, me after a nice dinner with Cape Verde Folk, and on right, CT1EKF with a "friend"