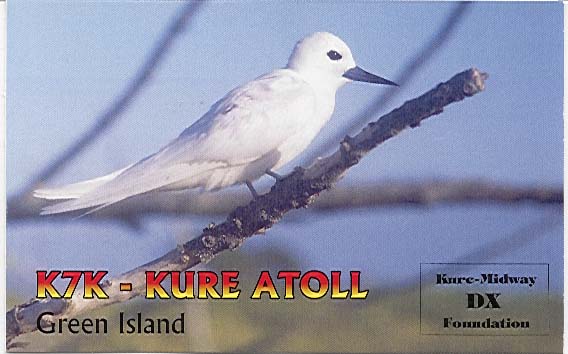 K7K - KURE ATOLL 1997 DX'PEDITION
K4M - MIDWAY ISLAND 1997 DX'PEDITION
SUPPORTED BY THE MIDWAY

- KURE DX FOUNDATION
&

THE NORTHERN

PORTUGAL DX GROUP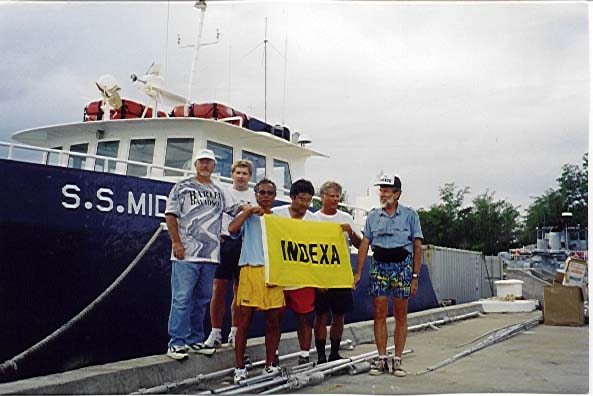 Part of the Kure, K7K, Team by the S.S. Midway. Left to right:
Frank Smith, AH0W / OH2LVG; Andy Chesnokov, UA3AB; Yuji Yoshitani, JA3IG / K1NT; Kimo Chun, KH7U; Michael Goode, N9NS and Erik Sjolund, SM0AGD. Burt Myers, W0MY, and Randy Martin, K0EU, also team members are not shown in the photo...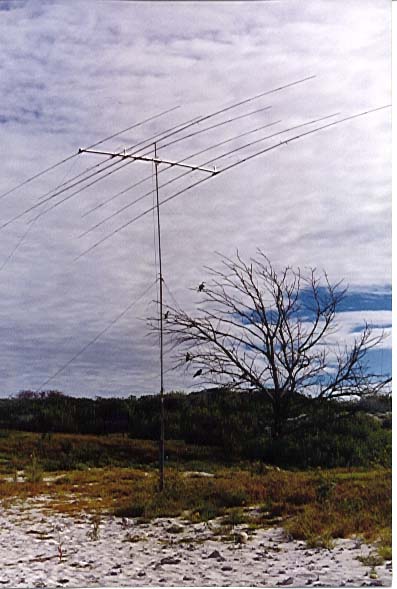 The Force-12 WARC-7, seven element WARC tribander, serial number 00001, in use for the first time ever from the shores of Kure Island - K7K.

The antenna was a spectacular success and is now available from Force-12.

Force-12 was one of the K7K major sponsors...
Sunset at Kure, K7K, showing the Force-12 C-3 in the background and the HF2V in foreground. The Team also used Force-12's EF80 vertical with great success.
QSL K7K and K4M via KE7LZ, Robert W Johnson, 5627 W Hearn Rd., Glendale, AZ 85306, USA
Webmaster:
[email protected]
@ José Emanuel

Ribeiro de Sá, CT1EEB