RESERVA NATURAL DA BERLENGA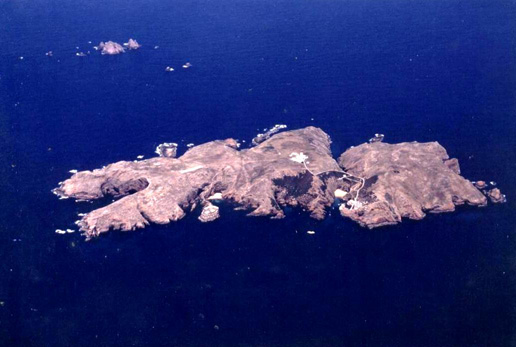 Berlenga Island is a granite rock in the Atlantic, Berlenga is an island hideaway and nature preserve. Eleven kilometers (7 miles) out in the ocean west of Peniche, a medieval fortress once stood guard over the Portuguese coastline from this island. Berlenga is the largest island in a little archipelago made up of three groups of rocky rises known as the Farilhões, the Estelas, and the Forcades.
The medieval fortress on Berlenga, Forte de São João Batista, was destroyed in 1666 when 28 Portuguese tried to withstand a force of 1,500 Spaniards who bombarded it from 15 ships. Rebuilt toward the end of the 17th century, it now houses a hostel. You can take a stairway from the fortress to the lighthouse, stopping along the way to look over the panorama of the archipelago. A cobblestone walk from the top of the lighthouse site takes you down to a little bay with fishermen's cottages along a beach.
At the hostel, you can arrange for a boat trip around the island. The hostel also accepts
overnight guests from June to September 21, though some dorm accommodations are also available. Be warned in advance that this is the most rawboned hostel in all of Portugal. It has antiquated shared bathroom facilities, and you must bring your own food and cooking equipment, linens, and flashlight. You must also be willing to make your own bed, cook your own meals, and even clean the place -- there is no maid service. The hostel's canteen stocks only very basic foodstuffs. If you need something special, bring it from the mainland. The reception area at the hostel is open Monday through Friday from 10am to 11pm.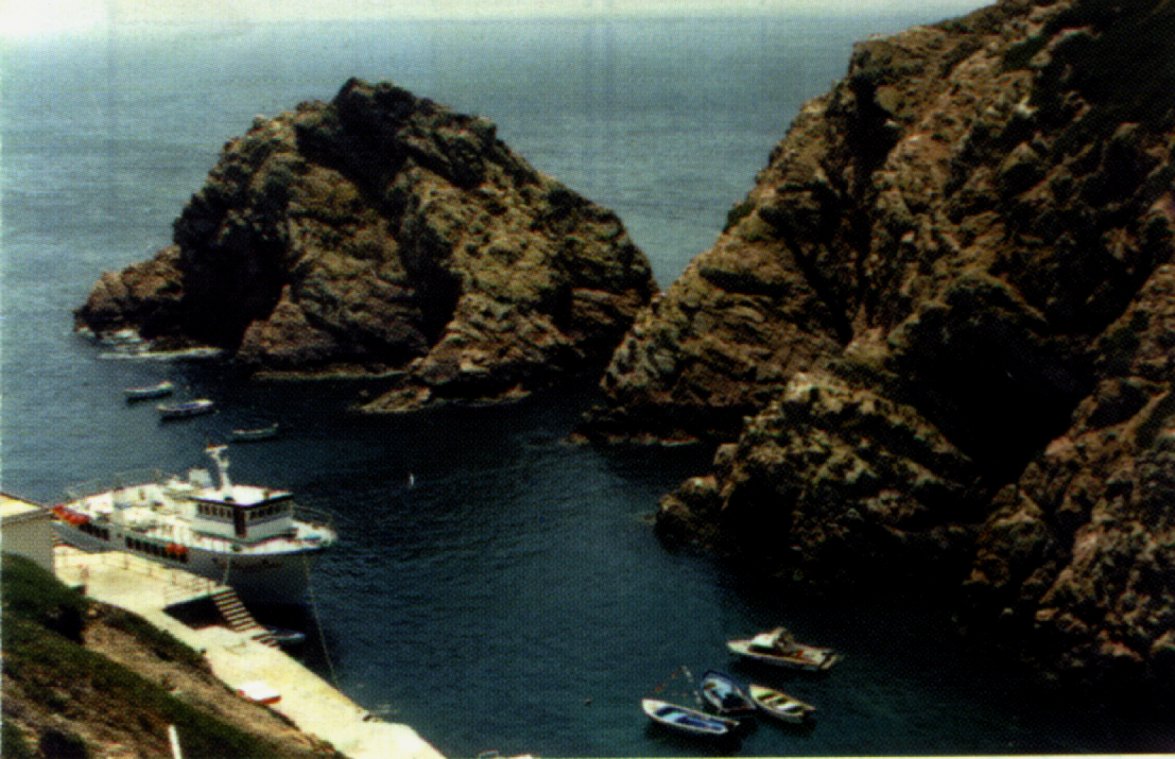 To the south of the hostel you can see the Furado Grande, a long marine tunnel that leads to a creek walled in by the granite cliffs. Under the fortress is a cave the locals call the blue grotto, but its pool is really closer to emerald green. The clear waters of the grotto and the island itself make Berlenga a mecca for snorkelers and scuba divers. Local waters contain an array of fish, including bream, red mullet, and sea bass. To reach the island, head first for Peniche, 92km (57 miles) north of Lisbon. A ferry makes two trips a day to the island in July and August; the first leaves at 9:30am. From September to June, there's one ferry a day that leaves at 10am and returns at 6pm. This boat ride is rough: If you're prone to getting seasick, take the proper precautions.