Welcome to the "" page.
There are over 20 pictures on this page so far, and we/I am always looking for more to add.!
NB: This page is not a copy, or copied from, the "personal ham shacks" page from the "Ham Radio Home Page".
These jpegs were copied and pasted from various cites around the internet, mostly through qsl.net, as that is a the where the home pages of many amateurs are. (Once this page is completely finished you will be able to click on the photo's to take you to the originating address....)
---
JX7DFA's hf station.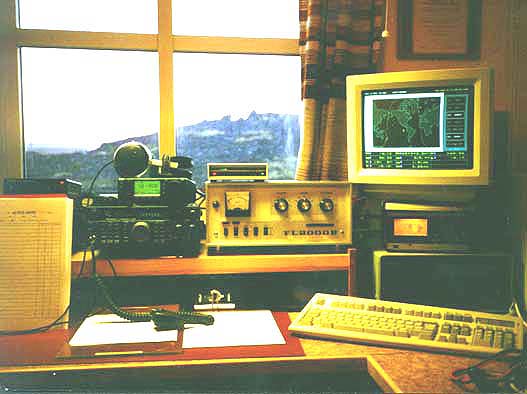 The shack from "the photo gallery", which there was an article written about in Radio and Communication magazine quite a while back.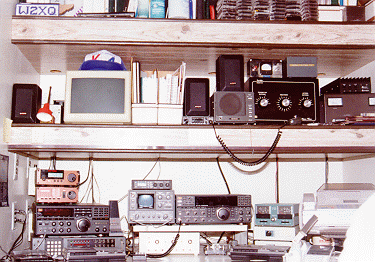 EA6ACC fiddling with the vfo at his qth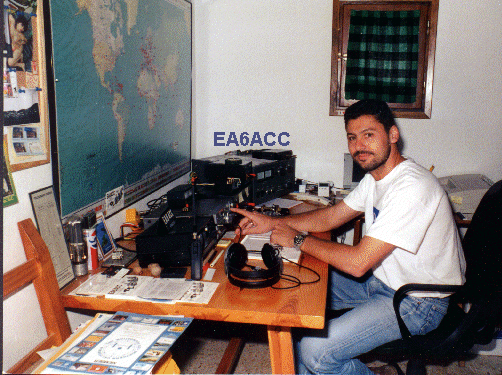 Alfons, 9m6mu, at his shack before he sold all the equipment.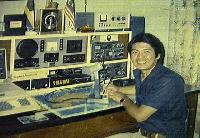 This is jx7dfa's vhf station. Looks like he uses a Yaesu FT-736R, or something of that kind.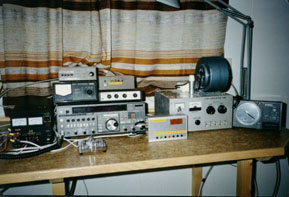 k3lr visiting ve3ej's nicely laid out shack.
Another nicely presented shack....it's k8cx's.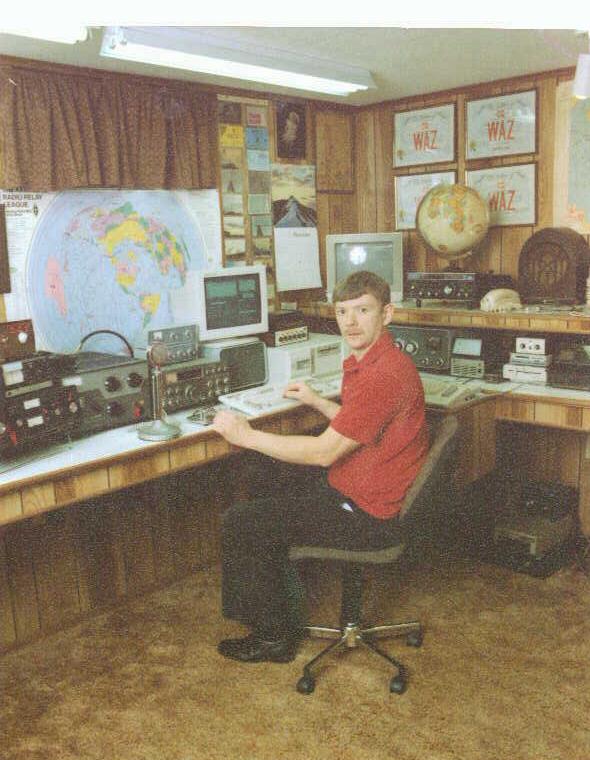 Here's one antenna array that you wouldn't miss.
Here's what's on the tower..... a 6 element beam on 10 metres at 200 feet, a 4 element beam on 40 metres at 100 feet, a 3 element beam on 80 metres at 150 feet and a 5 element beam on 20 metres at 120 feet......cop that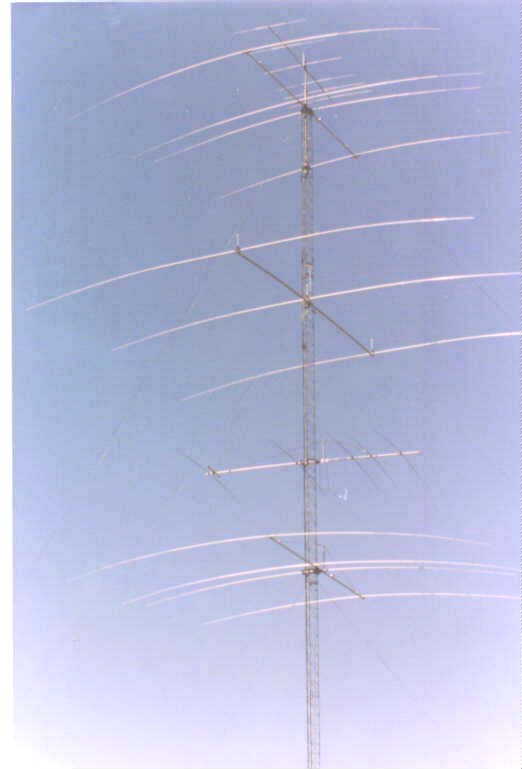 This one is a photo from the "qsl.net" shack of the month. The shack of n8me, Mark. I think that's a Kenwood, TS-870S in the middle.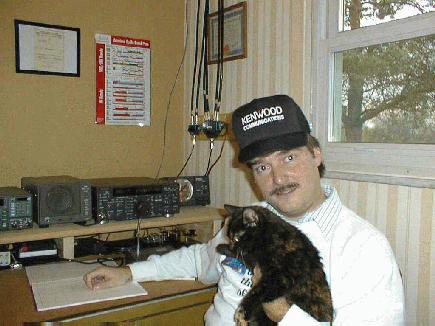 The next two pictures are of the fairly recently put-on-air equipment for the vk6rbp beacon in Perth, Western Australia. The beacon is made up of a Kenwood TS-50S transciever, controller interface and a multiband vertical.
This is the view of the equipment mounted in a rack at the beacon site.
W3LIF operating the K3LR equipment at a field day.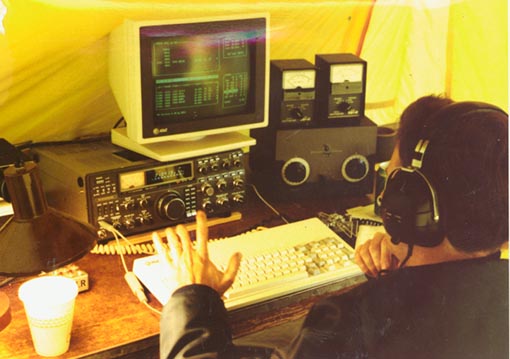 JA4MBM's Antenna farm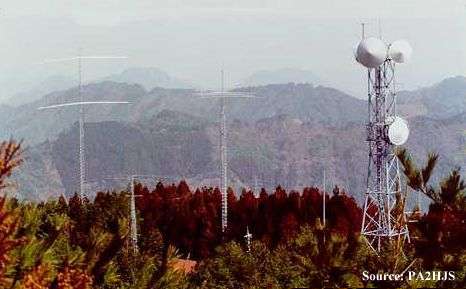 A close look at one of MBM's antenna's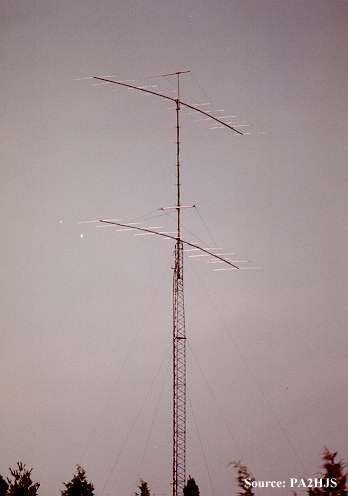 JX7DFA's beams' for VHF and UHF. A good silhouette has been produced.!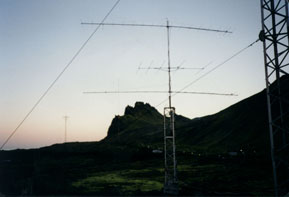 KT4JK's nice, simple, array.
Here's the same beam, viewed from the South.
Ron, VK5RY's shack in South Australia
Ron's beam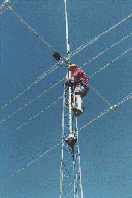 His QSL card
Ron's main operating gear, an FT990 and a controller below it.
VK6ADF's Shack before he moved QTH to Dongara, a town a coupla hundred k's form Perth.
Perth is Western Australia's capital city.
VK2AAB and VK2THF on 50 MHz.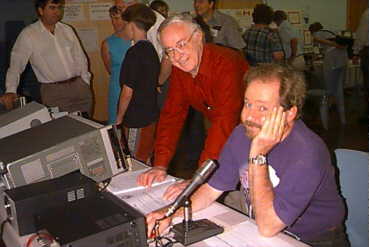 ---
More pictures coming soon.....
---
If you have any suggestions, comments, or maybe you would like your shack photo here please contact me at The Broome Radio Club.