VA3EMN-RPT
146.715-

This is the "Emergency Management, Nestor Falls" digital repeater.
Operated by Woody Linton, VE3JJA.
Located at Nestor Falls, Municipal Office.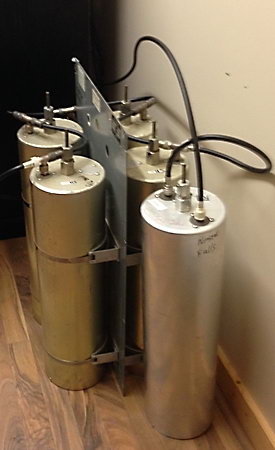 Yaesu Fusion first Gen, DR-1X v1.10n purchased early 2015.
Running on a Sinclair Q-202G, 4-cavity duplexer with 1 pass cavity on RX.
Digital DN mode at MID power, 20watts, with an Yaesu FTM-100D radio interfaced with HRI-200, Wires-X, Digital internet link.
Utilizing Room 21578 for linking our area Digital repeater & nodes

VA3ADI's Logging Script Page for VA3SLT
Outside is a 64', T-500 Trilon free standing tower, top mounted Sinclair SRL-224 antenna with Andrews 1/2" heliax.
VA3EXT on top, installing the antenna.
Ground crew was, Woody, VE3JJA, Andy, VE3JJX, & Norbert, VA3NGD.