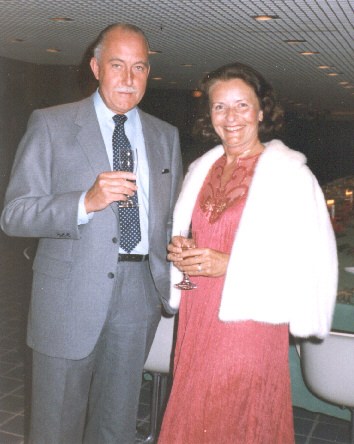 Roland F5VCB and Erna
They met on 7 MHz AM in 1946 and married in 1949 after
many hundreds of QSO's! Roland lived in Sweden (SM7FB)
and bicycled to Belgium to meet Erna.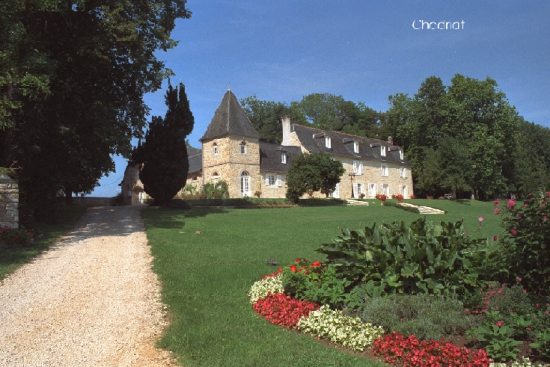 F5VCB QTH, built in 1400.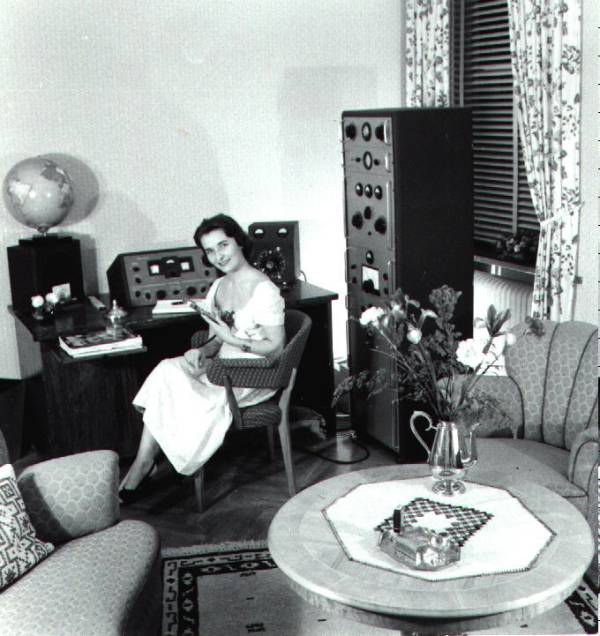 Erna at SM7FB station in Sweden (around 1950), homemade
transmitter, Hammarlund HQ129 RX.
She used to talk to her brother (also a ham) in Belgian Congo.
Antenna was a V-beam (2x160 meters long fed via by a
600 ohm ladder).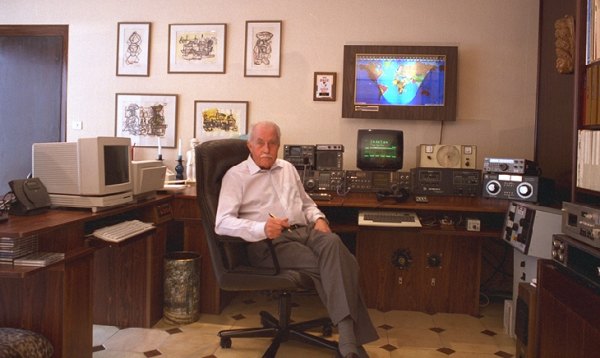 Roland F5VCB (also SM7FB, ON8XA)