No-Name Radio Club
Revised January 8, 2003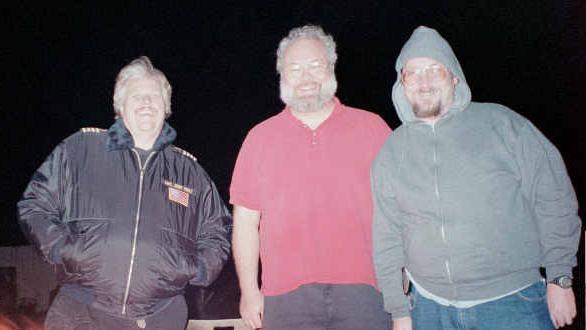 Jerry KB6KSW (Sea Captain), John N7JY (Telephone Man), Dave AD7DB (Software Technician). It was freakin' cold out there, but John is like a polar bear and was the only one not wearing a coat or jacket.

Our club was spontaneously founded one night on Thanksgiving weekend in November 2000 around a campfire in the high desert of Southern California. The founding members were Jerry KB6KSW, John N7JY, and Dave WB6WKB (now AD7DB).

Why are we called the No-Name Radio Club?
We couldn't think of a name for it. (I recently asked the other founders if they remember who suggested this name and they think I did.)
We decided against over-generic names like "High Desert Radio Club." We didn't want to restrict it geographically either. Edwards AFB is thataway, Lake Los Angeles is thataway, Adelanto is out thataway, Boron is over thataway. We've been known to operate from such diverse locations as Lake Henshaw down in San Diego County, and out on the open Pacific Ocean from a sailboat.
We decided not to name it after ourselves, to prevent anyone from having some advantage over the others.
Our purpose:

To have fun,
To think of more ways to have fun,
To go do those things we can think of to have fun.
Oh yes, and have fun the whole time doing it.
Why we formed the club:
An easy answer. Few other clubs would accept the likes of us! So we formed our own club so we can say, "Let them eat static!"
Membership: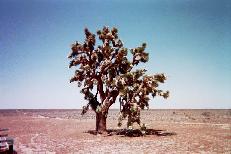 By invitation and mutual approval of the existing members. (Applicants need not apply, we know who you are and we will contact you when it's your time. We're like, psychic, you know?)
Our Club Station:
Located in our custom hamshack just a few miles from the outer boundary of Edwards Air Force Base (home of some legendary party dudes over the years).
Station status:
11/02: All of the HF antennas were taken down and stored for the winter. We plan to put them back up sometime in the spring, when we can expect to spend enough time out there to make it worthwhile.
Directions:
Take Hwy 14 to Avenue E exit. Go east approximately 10 miles, then turn north. Continue 2.5 miles and watch for a mile marker with a dash of red paint on it. Turn right and follow the dirt road through the USAF gunnery range, avoiding the landmines and hopefully any impacting ordnance that day. Keep going past the wrecked jet fighter (placed there as a target), and if you make it through the sand dune (and the MPs), you'll come out on a paved road. Go north on this road for 3 miles until you see a joshua tree with a faded blue sneaker hanging from a branch. (There's a lot of those trees out there so look carefully now!) Now turn east again, and continue 10 miles on the gravel road. About 2 miles along there, floor it and kiss your shocks goodbye, because you want to get past the house of this old guy with a shotgun before he can come out to take a shot at you. (The Sheriff knows about him, but nothing's ever done about it, so we just tolerate him, and anyway he really helps keep out snoops!) About this time you should be thoroughly in the middle of a bunch of rocky hills covered with joshua trees. 8 miles past the hermit, you come to a junction with another gravel road. There's a big pile of white rocks that some quarry left there years ago; that's how you'll know it's the right junction. Now turn south. Keep going about 3/4 mile until you see a building with a red sign that says "KEEP OUT". Now turn east again. (Got you lost yet? Good!) [Maybe it's better if you don't know quite how to get out here.]
Half a mile further is the exclusive enclave of the No-Name Radio Club!
Beware of the dogs!

(Here's an aerial view. See if you can see some of our antennas!)

---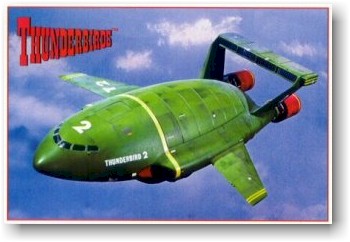 The Air Force frequently overflies the area with weird looking top-secret "black project" stuff. This is one that we've seen a number of times...

---

Pepsi - Official Soda of the No Name Radio Club!

(Hey, do you call it soda or pop or what? Enquiring minds want to know!)
---
Back to the AD7DB Page


Copyright © 2000-2003 David G. Bartholomew, AD7DB (on behalf of the No-Name Radio Club)

Disclaimer:
The contents of these pages do not necessarily reflect the opinions of my Internet provider, my page host (QSL.net), my employer, nor anyone else.

Looks best using