Emergency Communication in Greater Yogyakarta
Central of Java Island
Pictures from Yogyakarta and Bantul taken by Deta Sayekti, YB2VTO, and Halim Dani, YC2TJV.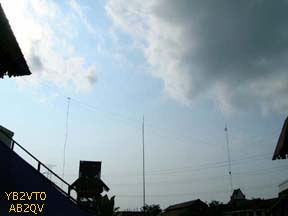 HF dipole and VHF vertical antennas of YB2UJY

HF dipole of YB2UJY

YB2UJY emergency station in the Gabusan flea market, Bantul.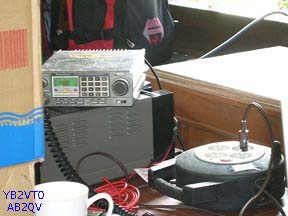 YB2UJY station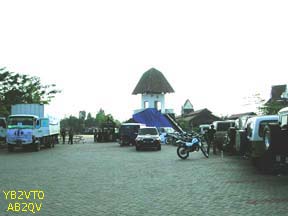 The Gabusan art flea market in Bantul where YB2UJY station is located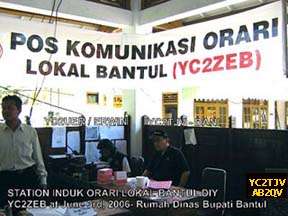 YC2ZEB station in Bantul Mayor's official house's lobby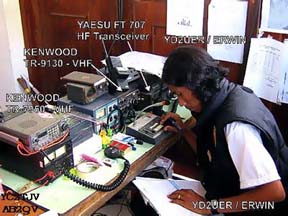 YC2ZEB station is OTA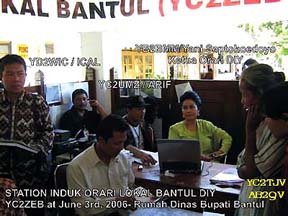 YC2ZEB station was visited by Mrs. Saptohudoyo, YB2BMM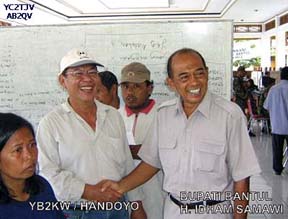 Bantul Mayor thanked the emcomm operators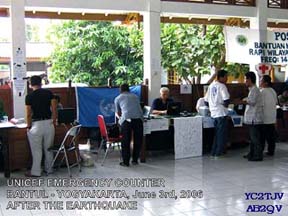 Many relief agencies occupy Bantul Mayor's official house's lobby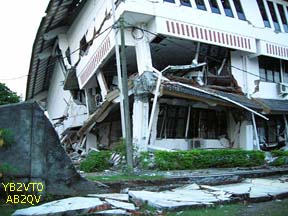 A collapsed govt building in Bantul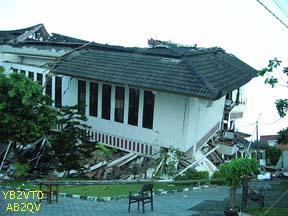 A damaged govt building in Bantul
[Disclaimer: This info has been originally sent to, compiled, translated and relayed globally by W.W.Purwinto, AB2QV, DeWitt, New York. Anyone may freely relay, edit and post this info anywhere appropriate with proper reference or credit]
---
Thanks to all amateur radio volunteers from Indonesia who have provided this info to keep us up to date. This website is dedicated to those radio emergency operators who have died during emergency services anywhere. Their volunteerism, patriotism and dedication in helping people has been recognized and honored. God bless them.

---
Source: http://www.qsl.net/ab2qv/yogya.htm/
Powered by www.qsl.net