THE ART OF THE QSL CARD
LANDSCAPES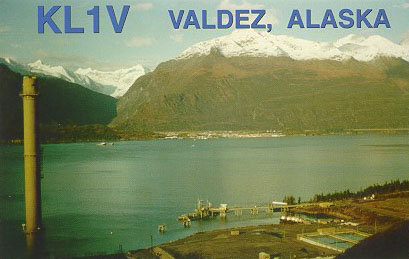 I received this QSL cards during one of our impossible North Carolina summers!

Knik Glacier, about 50 Km from KL7Y QTH

Beautiful QTH and beautiful WX!

A dream landscape: a ranch in New Mexico where K5OT dreams of having an antenna farm!

Postcards can be used as QSL cards!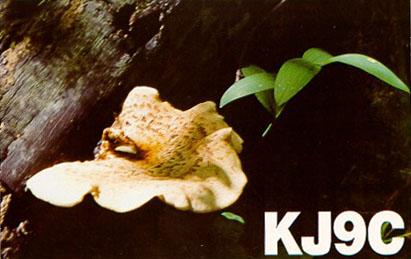 This shelf mushroom is one of many woodland varieties to be found on the KJ9C antenna farm.

Carpenter, Wyoming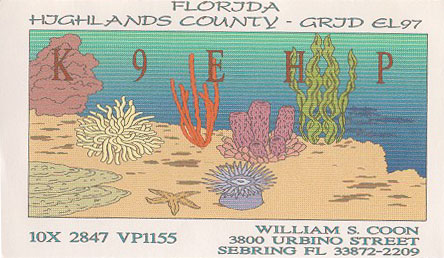 An underwater landscape. This is one of the nicest cards I have received made from a computer.

Cape Hatteras Lighthouse, often a symbol of North Carolina. This lighthouse was recently moved farther inland to protect it from the eroding beach.

One color cards can be beautiful when they include sketches like this one!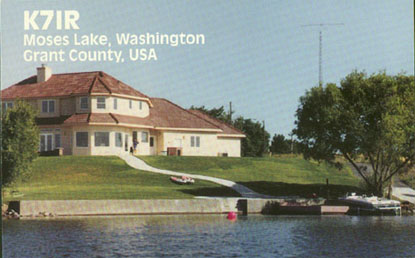 ---

Back to USA QSL Cards
Back to QSL page
Back to AB0MV Main Page
---