THE ART OF THE QSL CARD
DX EXPEDITIONS
DX Expeditions provide some truly beautiful QSL Cards.

Another beautiful QSL card from the Bavarian Contest Club

I like the dog on this QSL card. During contests, my dog likes sitting in a chair next to me.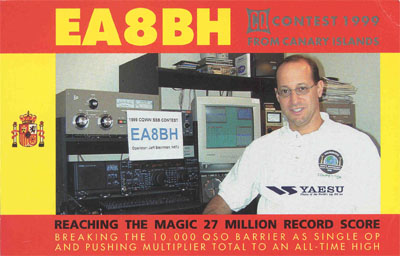 Finally, after years of working different EA8 stations and never getting the country confirmed, it took this DX Expedition to get a QSL card----and a nice one too!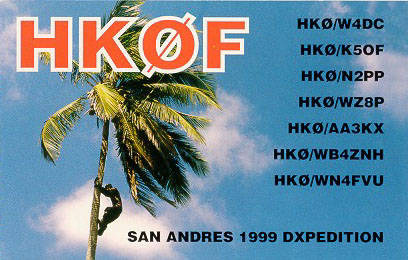 San Luis, San Andres
operating from Caribe Campo Hotel


QSL Idea by Lyndhurst High School NJ2LH
Operator: PA3DZN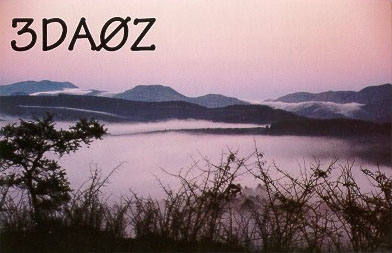 Alas, I did not work this N6ZZ on this trip.
More beautiful QSL cards from N6ZZ's expeditions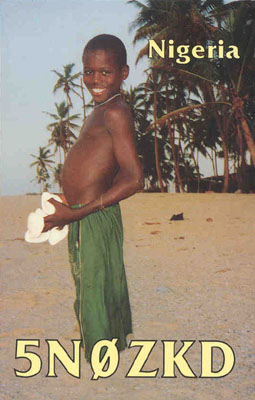 QSO with 5N0W Special Contest Call
OK1RX David, operator

---
BACK TO QSL CARD PAGE
---