AA9L's Ham Shack
---
Welcome to my ham shack! I have been interested in amateur radio and shortwave listening since 1953 when I got my first license with the call WN9WAA. In 1965 my call became WA9OAX when I passed my general test. I now hold an Amateur Extra license with the call AA9L. I am a member of the W9HHX Amateur Radio Club at The Milwaukee School of Engineering.
---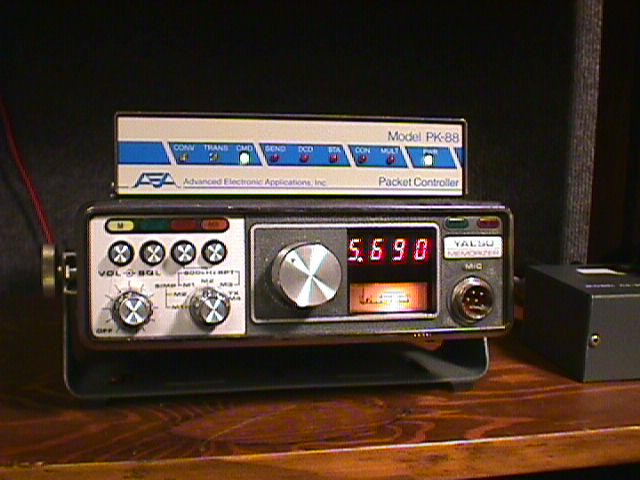 My interests are mainly packet radio, satellite communication and
DX (long distance) chasing. My station setup includes:
YAESU 767GX with 2 meter module.
Dentron Clipperton L amplifier.
HYGAIN TH3 "Thunderbird" triband beam at 60 feet.
Cushcraft D3W for 24, 18 and 10 MHz
Trap dipole for 160, 80 and 40 meters.
Solarcon A99, 10 meter vertical.
Cushcraft 11 element 2 meter beam.
Heathkit HW-8 QRP (low power) tranceiver.
With this setup I have talked to many people around the world using both voice and morse code (CW). If you are interested in amateur radio, contact The American Radio Relay League (ARRL) for more information.
Favorite Sites
Norm KB9QL
John AA9QP
Debbie KB9OIU
Send e-mail to: AA9L