W1FB Rx Project
This sweet little receiver is based on a design I found in one of W1FB's QRP Notebooks. I made the VFO external and inject it into the SA612. I also incorporated varactor tuning
---
---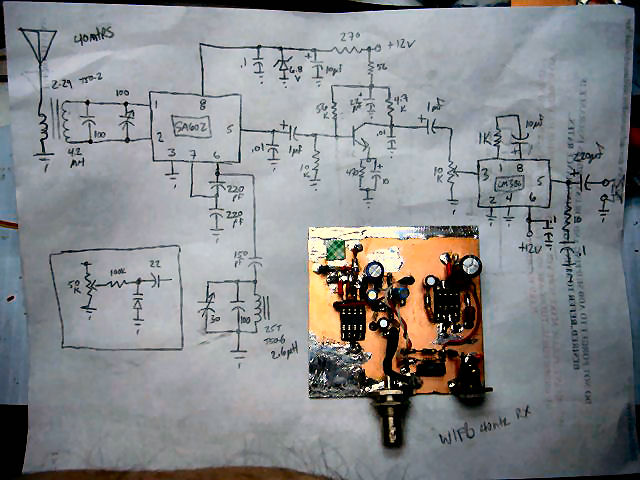 This is my first attempt at "Manhattan" Construction. You can see the original W1FB schematic in the background. Notice the "internal" VFO circuit...


---


....an overall layout, still have more parts to install. Note the double-sided tape waiting for it's toroid.

---


...the pads are made using a sheet-metal nibbling tool. Got to tell ya, I'm really liking this method of construction!

---


...can you see the surface mount zener diode???
---
---

Back to QRP Build Page
Last updated : Friday, August 05, 2011 12:38:56 AM
Website created and maintained by AA9GG