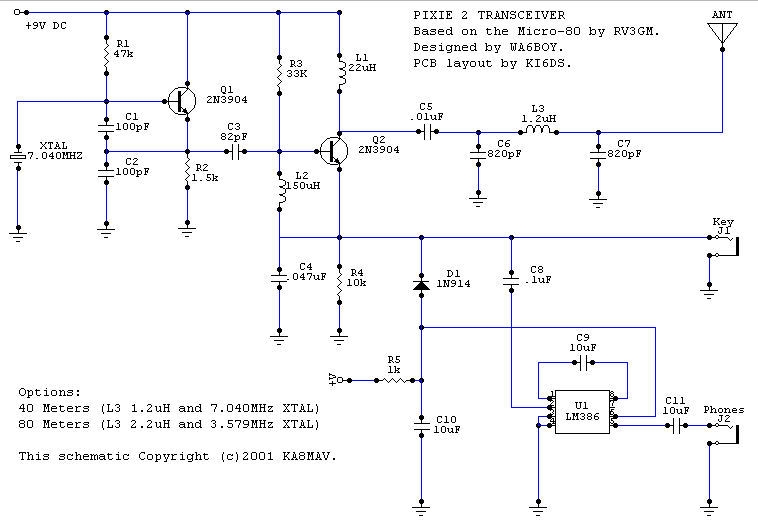 This was my first introduction to Pixies. This unit sits on 7.040 and keys about 300mW
The following pictures show my first attempt at it's construction

---

....Pixies are fairly compact
---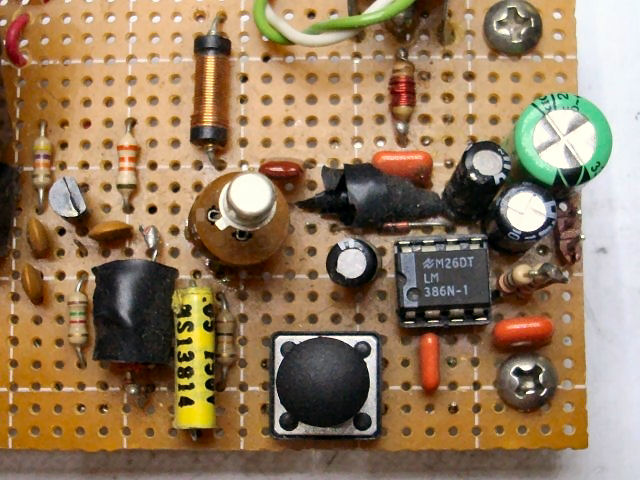 ....Not having any inductors lying around I wound some on hi value resistors. Surprizingly I had no BCI!
Note the on-board key.
---

...point to point wiring used on this guy
---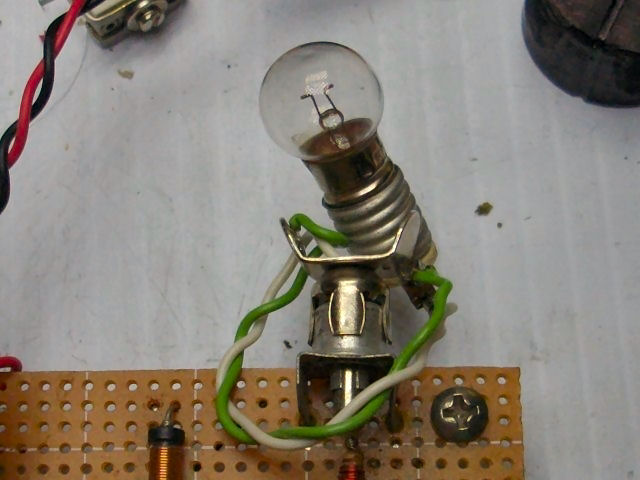 ...I picked up this trick a long time ago. It's a 1-watt light bulb dummy load!
---

...It's Alive!!!!