Callsigns
In the days of the British Empire the original prefix for Bahrain was VU7.
Subsequently as a Trucial state it received the prefix MP4B.
When Bahrain received independence callsigns with the prefix A9X were issued for a short time before the present series of callsigns with the A92 prefix were issued.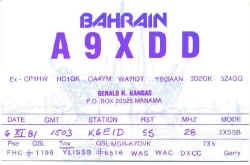 All current callsigns have the A92 prefix.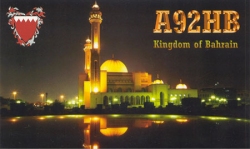 The clubstation has the callsign A92C and a fully equipped station with a 3 element triband beam is maintained in the club house.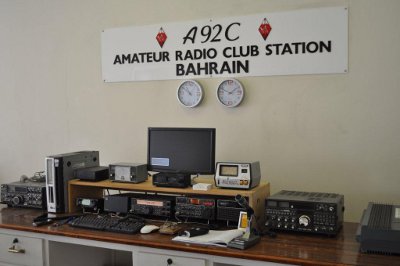 An excel spreadsheet listing all of the known callsigns in Bahrain, both past and present, is available here.