Thanks to .....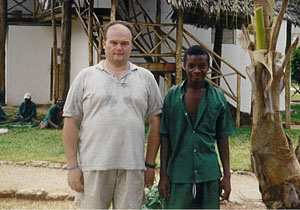 Thanks to my wife Marina, she always help me with big patience, Michael 5H3MS and his wife who had managed all the paper to obtatin the license, without their help all could became more difficult, the Tour Operator , the AIR EUROPE Airlines, the Kiwengwa Village that allowed me to install antennas and my friend Bakari who jumped over the palms several time during the dipole tune-up. Special thanks to all who had worked me, several guys are in 6 and 7 band, only few in 8 band, waiting for my band changing or standing up in the middle of the night try to work me on 80m. THANKS !!!
This Page was created with Microsoft FrontPage 2.0 by Fabio Schettino I4UFH.
report, hints and suggestions are welcome .
Last update : 15 August 1997
| | | |
| --- | --- | --- |
| | Best view 800 x600 / 1024x768 16.7 M color | |