Friends from Brunel University, England (2001).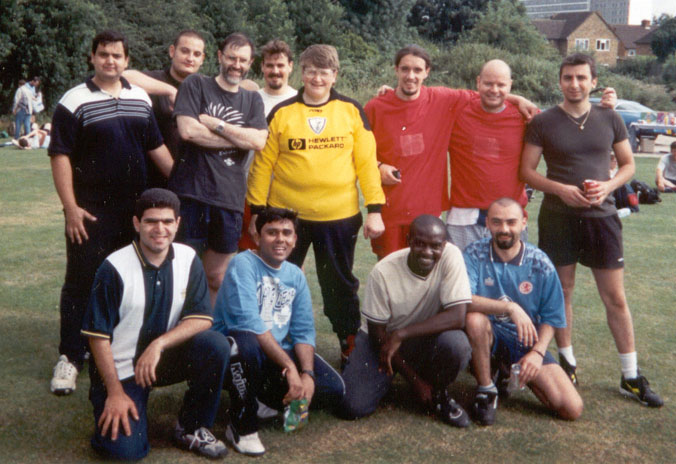 From Back left: Theo, Harry, Dr. Clarke, Nicola, Dr. Berwick, Thanasis, Yiayia, Giorgos and Front left: Myself, ??, Tunde, Vassilis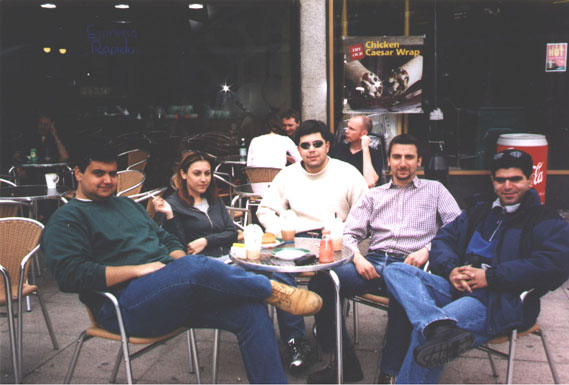 The group having a coffee break in town.
The first BBQ of the summer, and what a BBQ it was.
Another one from the BBQ. Notice the food quantity. "Gone in 60-seconds"!!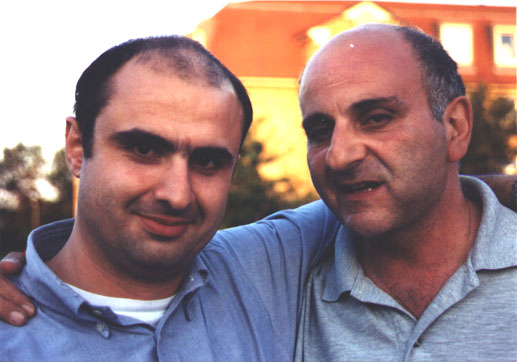 Sakis and Dr. Hadjinikolaou.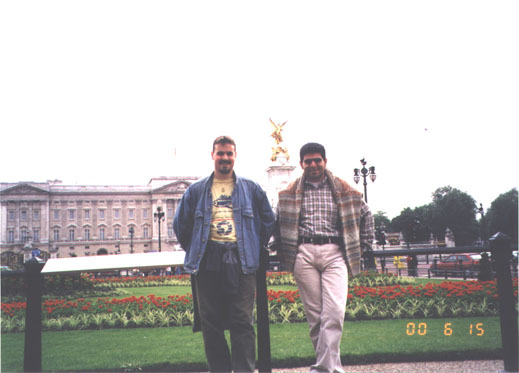 Nicola and myself sightseeing in London. "Niko! Ferrari sucks!!!"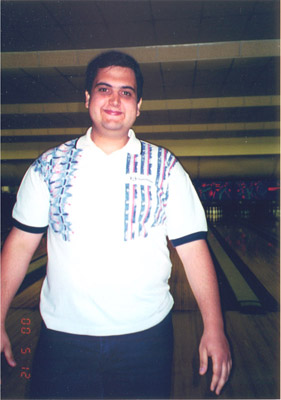 Theo right after another strike at thr bowling alley.
Vassilis (aka Tiger) on the phone, again!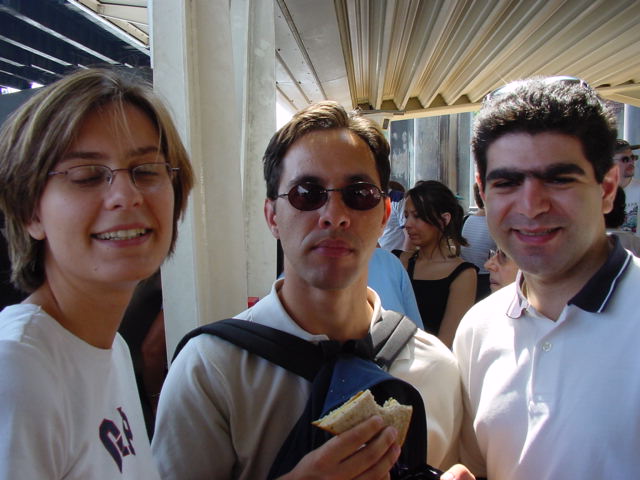 Alexia, Harris and myself on the way to Greenwich. Constantinos taking the photo. Thanks mate!!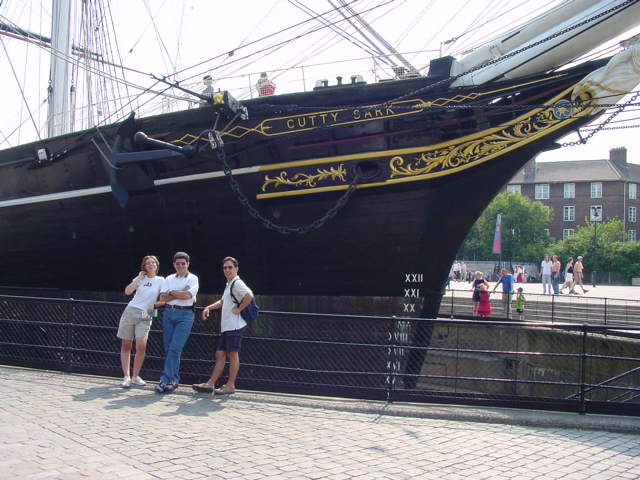 Alexia, myself and Harris at the Cutty Sark in Greenwich. Constantinos taking the photo, again!