Space Shuttle Take-off, Cape Canaveral (March 2001).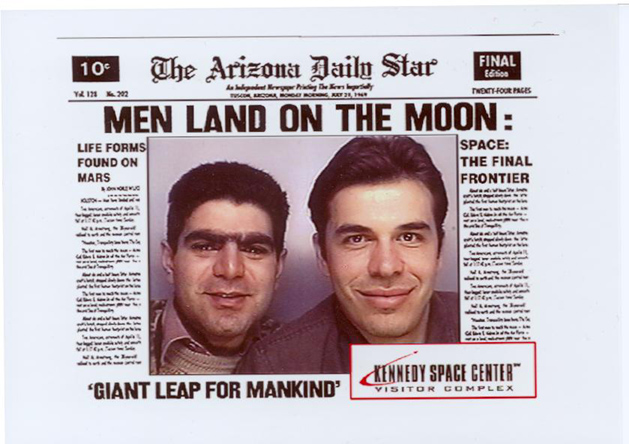 Stavros and myself in the paper's after another succesful landing on the moon!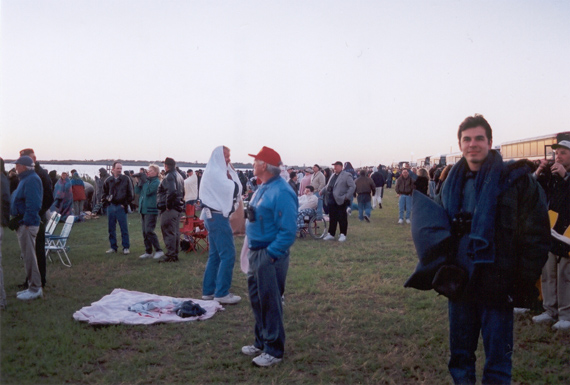 Stavros just about awoke to see the lift-off. Mind you it's 5:45am.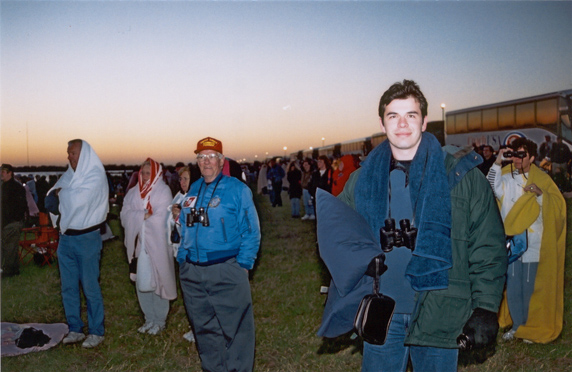 Another one of Stavros.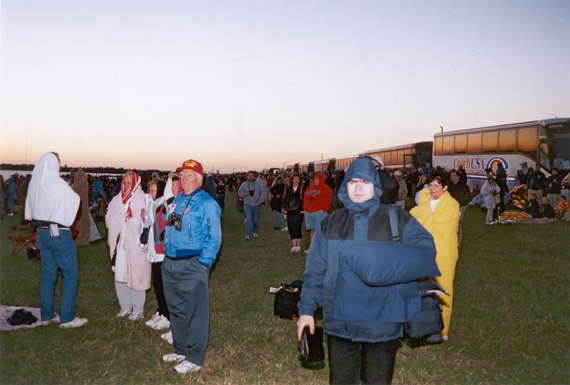 Ok, here's my "just awoken" picture, and don't laugh! It's freezing out there!!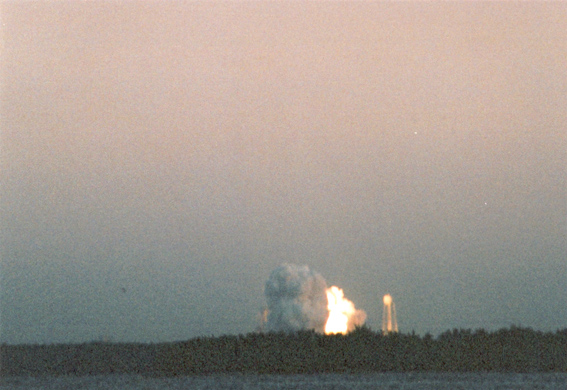 Shuttle engines light up.
We have lift-off!! Always wanted to hear that phrase being said live.
It's just about in orbit in under a minute or so.