Vacation in Florida (USA) with my buddy Stavros (March 2001).
Posing at the entrance to Universal Studios.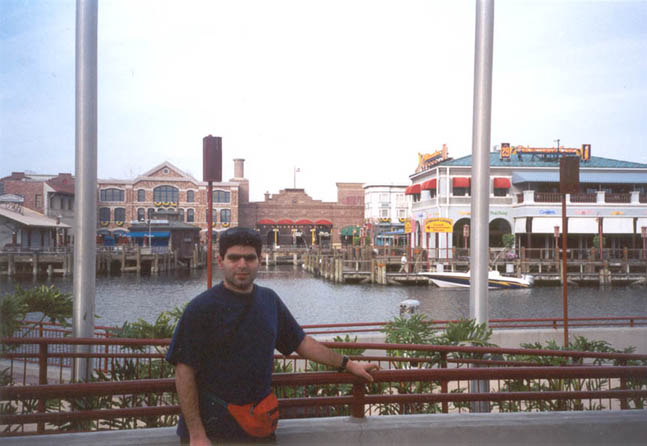 Inside the Universal Studios.
Stavros posing at Universal Studios.
Stavros and myself with the car used in the film "Back to the future".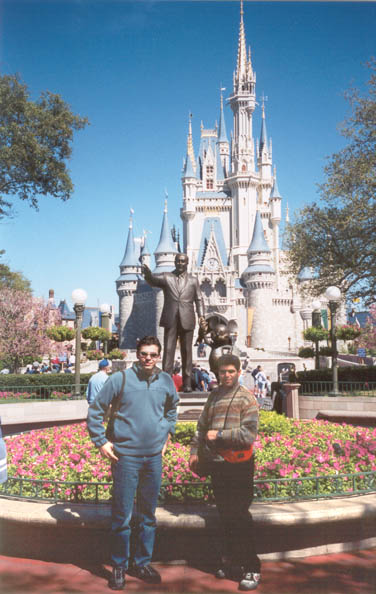 Stavros and myself at Disney World park.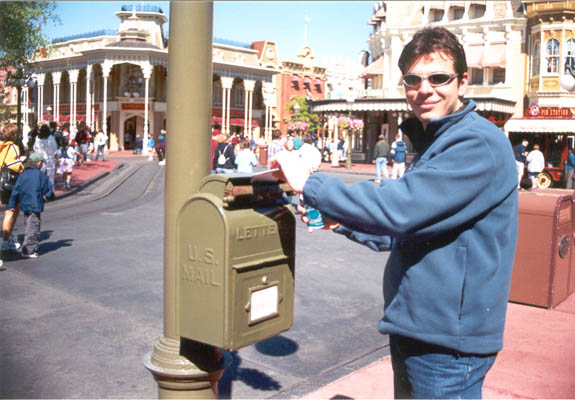 Stavros are you sure Goofy will deliver that?
This is Stavros, my very best of friends, and one of the greatest guys I know.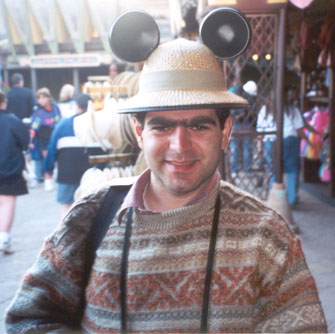 Considering to join the Mickey Mouse club.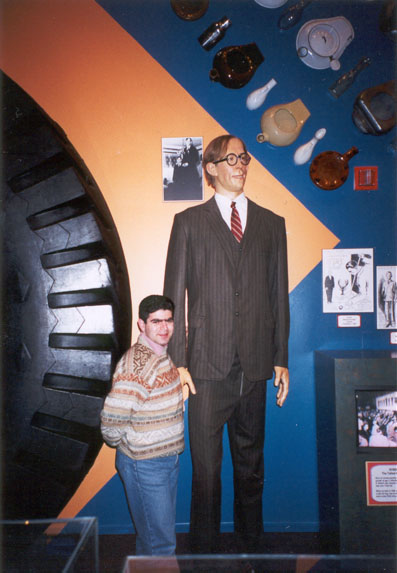 Standing next to a replica of the tallest man at "Ripley's Believe it or not".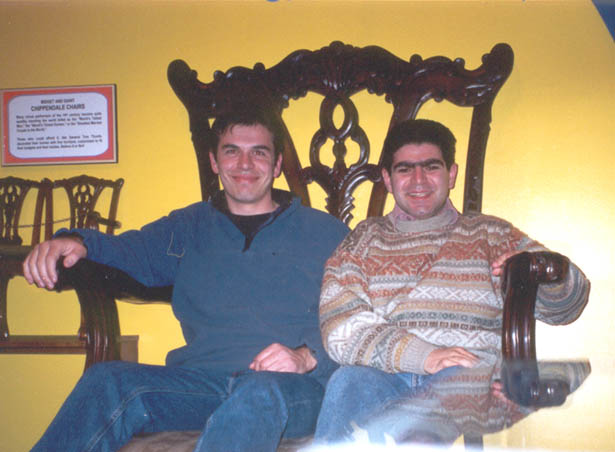 Now is that a giant chair or what?.
Better viewed with Stavros alone on there.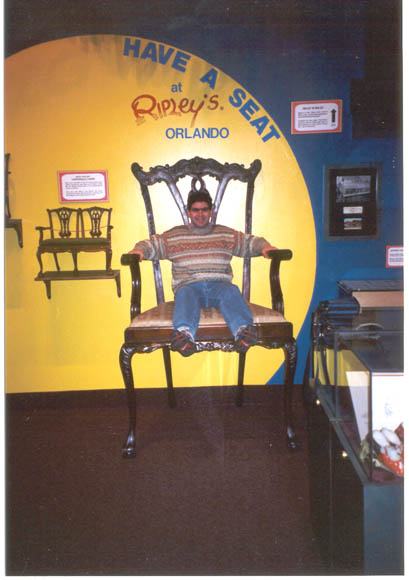 Or maybe it's better if I'm on there?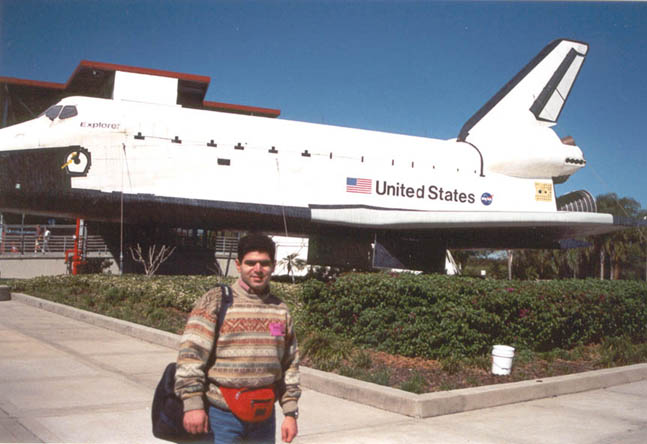 Standing in front of a Shuttle replica at the Kennedy Space Centre.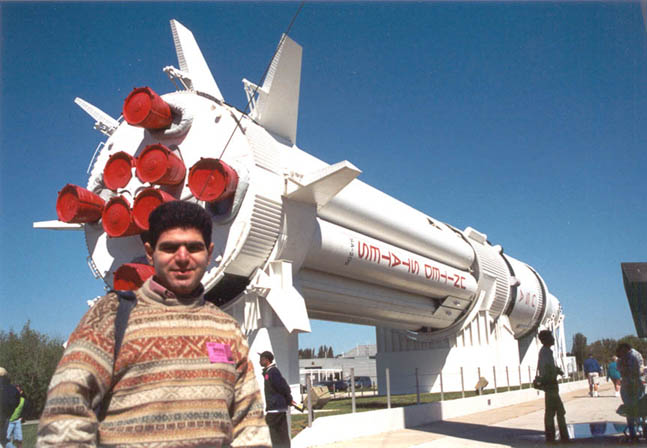 No, I like this better. Much much larger!!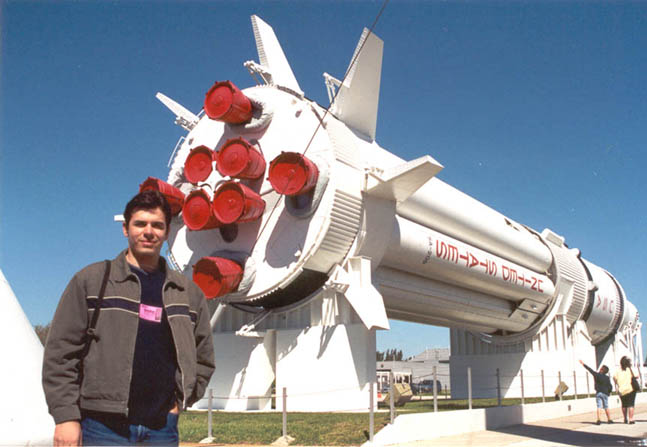 Stavros posing in front of the rocket.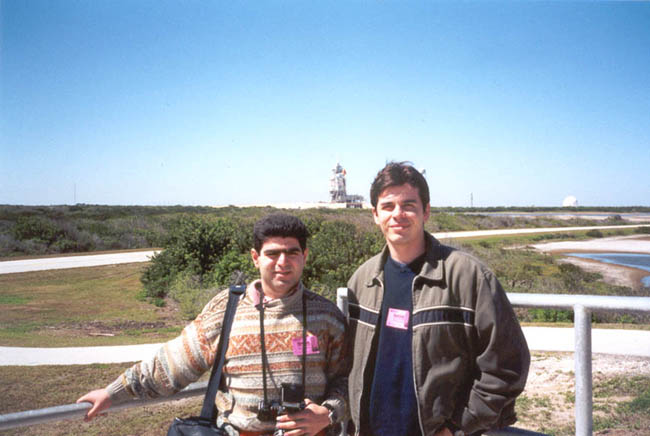 The two of us with the Shuttle Launch pad in the background.